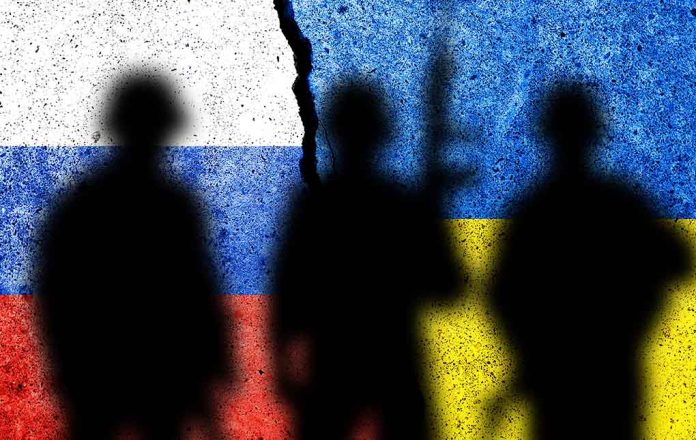 (USNewsBreak.com) – Nearly a year has passed since Russia invaded Ukraine, and the war is still raging on. Throughout the battle, Russia had lost upward of 100,000 soldiers by mid-November, forcing its military to turn to conscription to replenish its forces, according to Reuters. As the new year turned, Ukraine launched another strike, this one landing them the largest number of casualties in a single attack — but the number of deaths is disputed.
On Monday, January 2, Russia's defense ministry said the country lost 63 soldiers in an attack on December 31 by Ukraine, when it launched six HIMARS rockets. Two were shot down, but four apparently hit their mark in Makiivka, resulting in the casualties. Officials later updated the death toll from 63 to 89.
In addition, civilians were reportedly injured when an ammunition location exploded in the attack. The Strategic Communications Directorate of Ukraine's Armed Forces said the number of deaths was drastically higher — around 400 — than what Russia reports, although various media outlets haven't been able to confirm these numbers. According to The Daily Mail, the deaths included commanders.
Moscow has largely been mum about the number of losses it has endured in the last year, so this was a rare admission on its behalf.
In a rare admission, #Russia's defence ministry said 63 soldiers had died in one of the #Ukraine war's deadliest single strikes, when Kyiv's forces struck a vocational school turned barrick housing troops and ammunition in …https://t.co/c3bHOZXatj https://t.co/ughx1s5GKh

— Lance (@Lance88464804) January 3, 2023
Russian military bloggers have said the country's mistake in stationing its troops in an area where they also house ammunition. One blogger by the name of Archangel Spetsnaz Z said it was a colossal mistake, The Daily Mail reported. However, Russia's Defense Ministry came out on January 3 and blamed the illegal use of cellphones for the strike. They said it gave away the location of the servicemembers involved.
The HIMARS rocket system Ukraine used in the attack came from the West, which has sent billions of dollars in aid to the country to help it fend off its neighbor.
Copyright 2023, USNewsBreak.com