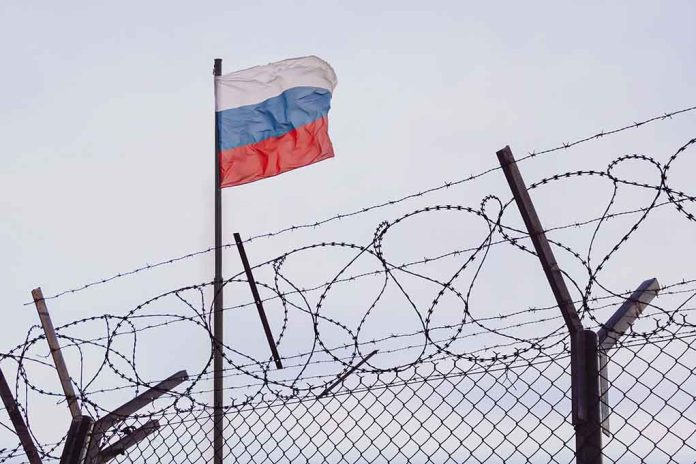 Two Americans Held by Russia Finally Go Free
(USNewsBreak.com) – Despite the United States declining to send troops to Ukraine to fight the Russians, some Americans have volunteered their services. These selfless sacrifices have sometimes led to death or landed Americans in Russian custody. But two soldiers who pledged to fight and ended up behind enemy lines as hostages are free after a prisoner exchange.
Two American soldiers freed in Russia-Ukraine prisoner swap https://t.co/0ck9wX9Fci pic.twitter.com/4wfbuRZoC3

— The Hill (@thehill) September 21, 2022
On September 21, an agreement between Ukraine and Russia secured the release of Alexander Drueke and Andy Huynh. The US citizens, both from Alabama, are military veterans, with Drueke having served in the Army and Huynh being a Marine. They were fighting in Kharkiv when they disappeared around June 9. Authorities stated the Russians held them in the Donbas region.
Eight other individuals from outside Ukraine also were part of the exchange. These soldiers came from Croatia, Morocco, Sweden, and the UK.
Saudi Arabia's Ministry of Foreign Affairs said on Twitter that Crown Prince Mohammed bin Salman assisted with the negotiations. Secretary of State Antony Blinken recognized the exchange as a positive move and thanked Ukrainian and Saudi officials in a statement for their hard work in making it possible.
Blinken also warned Americans to stay clear of Ukraine during the ongoing conflict due to Russia targeting US citizens. He encouraged people to help from home.
Drueke and Huynh were still at the US embassy in Saudi Arabia on September 21. However, more recently, AP News reported that they had landed in New York. At the airport, Drueke said he was "happy to be home," according to the
Copyright 2022, USNewsBreak.com