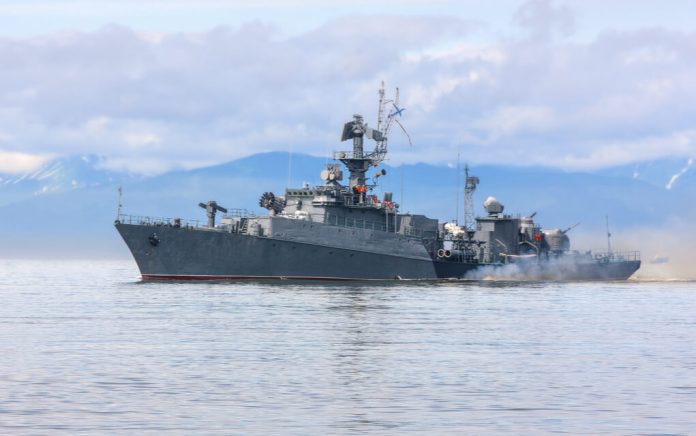 U.S. Intel Connected To DEVASTATING Strike – Target Revealed
(USNewsBreak.com) – On May 5, the Russian missile cruiser "Moskva" sank. According to the Associated Press (AP), the ship had suffered damage from fires. Russian officials denied any attack on the vessel, but Ukraine claimed responsibility. The AP reported on May 5 that the United States admitted to providing intelligence to Ukraine about the ship's location. Ukraine later made the strike that sank it.
The U.S. says it shared intelligence with Ukraine about the location of the Russian missile cruiser Moskva before the strike that sank the warship, according to an American official.

The incident was a high-profile failure for Russia's military. https://t.co/s63Hct7Arf

— The Associated Press (@AP) May 6, 2022
An anonymous government official explained that Ukraine made the decision to target the vessel, and the United States only provided information on the location. AP News noted in a May 6 report that Pentagon press secretary John Kirby denied providing any specific details on the Moskva, but he admitted the US military does share some intelligence with Ukraine. He explained that the United States hasn't had a hand in the military decisions of the nation, nor did officials know about any strikes prior to them occurring.
The Biden administration has been providing weapons and funding to Ukraine to assist in the conflict with Russia. Yet, questions remain about how much help is too much since Russia has warned outside countries multiple times about not helping to arm the other nation. Could providing intelligence that leads to a situation like the sinking of the "Moskva" escalate tensions between the United States and Russia?
Copyright 2022, USNewsBreak.com