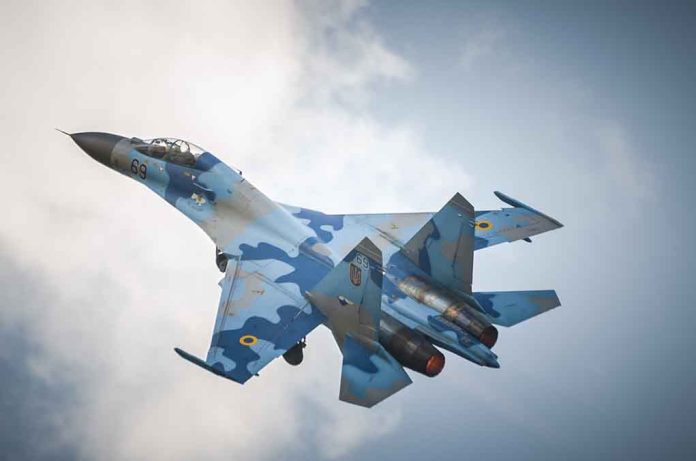 Ukrainian Military Says Reports Were FAKE – It Never Happened!
(USNewsBreak.com) – The Ghost of Kyiv has become a legend during the conflict between Ukraine and Russia. Ukrainians hold him up as a crusader for freedom. According to the New York Post, reports said this superhero had taken down at least 40 Russian jets and died when enemy planes overwhelmed him during an air battle. But officials in Ukraine say the story is nothing more than a myth.
Heroic 'Ghost of Kyiv' fighter doesn't actually exist, Ukraine admits https://t.co/mskATgCEWS pic.twitter.com/oIcIbvnytH

— New York Post (@nypost) May 1, 2022
Ukraine's Air Force Command announced (in Ukrainian) in an April 30 post on Facebook that the Ghost of Kyiv is not real. Major Stepan Tarabalka, whom The Times of London reported was the mythical figure, did not do the various feats rumored. He did die on March 13 during a battle with Russian troops, and he was a hero, but Air Force Command explained Ukrainians created this story to boost morale.
The agency urged citizens not to give weight to news coming from unofficial sources. But the New York Post explained that the Ukrainian government even helped perpetuate the myth.
Given how widespread and believable the Ghost of Kyiv story became, it does lead to questions about what other information coming out of this conflict may not be accurate. Should anyone believe anything put out by Russians or Ukrainians about the current situation?
Copyright 2022, USNewsBreak.com