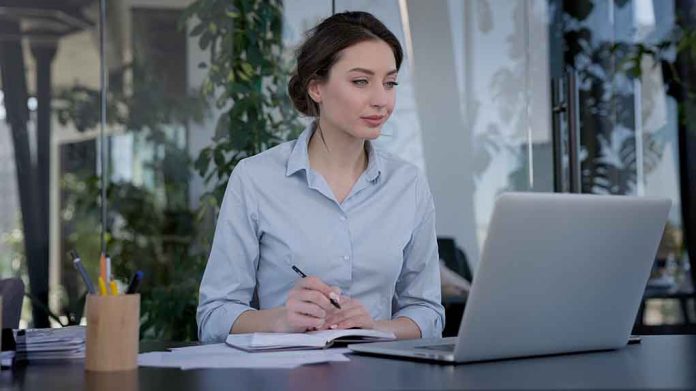 4-Day Work Week ROLLED OUT In U.K. – Here's What They Expect
(USNewsBreak.com) – Most people would love to work fewer days and have more time off, but the typical 40-hour work week is a staple in the United States. While employers generally follow the same philosophy across the pond in the UK, a pilot program could change that. Multiple companies in various industries began testing a four-day work week on June 6.
Beginning this week, more than 3,000 workers at 70 companies across diverse industries will get an extra day off every week, in exchange for maintaining 100% productivity at their jobs. https://t.co/vJoUJ2UJAu

— CBS News (@CBSNews) June 6, 2022
The program, 4-Day Work Week, will run for six months. Participants will receive a normal week's pay for the shortened week but must also maintain the same productivity, also known as the 100-80-100 rule. While similar pilots are ongoing in other areas, the UK program is the largest yet.
The director of the campaign in the region, Joe Ryle, explained one unique aspect is the diversity of the sectors participating. He noted they include industries such as marketing, banking, retail, and telecommunications. The goal of the project is to show a shortened work week can be effective.
Some employers may see this as a good incentive to entice applicants to fill positions. After the COVID-19 pandemic, staff shortages were rampant, and companies had to find new ways to get workers. Offering a shortened work schedule may be the key to getting qualified staff on board.
Are the Brits onto something good with this plan? Could the United States pull off a four-day work week?
Copyright 2022, USNewsBreak.com