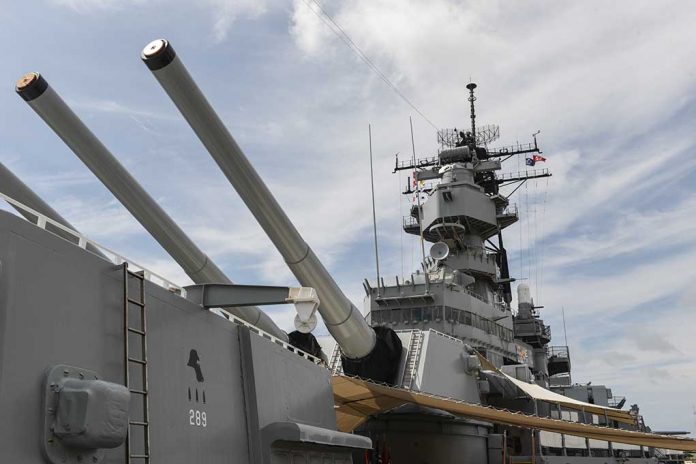 (USNewsBreak.com) – The US and China have a precarious relationship at best. As a country, the latter often tries to uphold a favorable public image, all while engaging in unacceptable actions and human rights violations behind the scenes. Despite this, it remains an important player in the world's economy, so US leaders try to keep things copacetic with the communist nation. That doesn't always happen.
The two countries are currently in a growing conflict over Taiwan. China is quite upset about the United States' efforts to build relations with the nation, maintaining a disputed claim over the island. Taiwan, however, asserts itself as independent, and the US seeks to help it maintain that sovereignty.
Recently, the USS Curtis Wilbur was in the Taiwan Strait in the South China Sea for an exercise the US Navy refers to as a, "freedom of navigation operation." This is permissible under international law. This contentious move angered Chinese leaders, causing them to issue a statement saying they expelled the Wilbur from its waters.
US Navy denies warship was "expelled" from South China Sea https://t.co/4x5orWKpdY pic.twitter.com/hUyUM9G0np

— The Hill (@thehill) May 20, 2021
US Navy leaders quickly responded, calling China's statement false. They also issued a stern warning to the foreign country, stating that "The United States will continue to fly, sail and operate wherever international law allows."
This back-and-forth word battle only highlights the ongoing issues with Chinese leaders who refuse to accept Taiwan's independence. It is clear they aren't backing down. Could this be a sign of rising tensions between the countries?
Copyright 2021, USNewsBreak.com