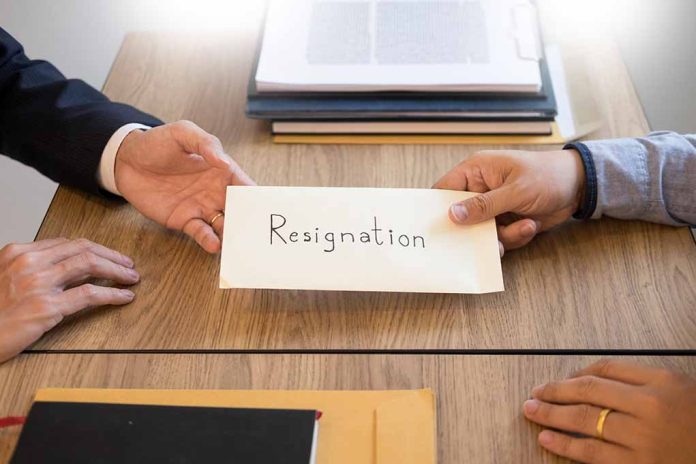 They've RESIGNED – Look Who Just Left the White House!
(USNewsBreak.com) – Two key staffers have resigned from the White House — in just a few days. Insiders say both were a big help to President Joe Biden during his election campaign. These are the latest in a string of departures from the White House in recent months.
One of Biden's closest personal aides is among the staffers departing the White House. https://t.co/xTut5guKTZ

— The Western Journal (@WestJournalism) August 24, 2022
On August 23, Fox News revealed that Stephen Goepfert, Biden's Special Assistant and personal aide, would be leaving the White House on August 26 and moving to the Transportation Department. As Biden's "body man," Goepfert was responsible for handling minor tasks for the president, including making sure the leader had his notes for speeches and could find the podium. The staffer had been with Biden since he took office, becoming a key member of the president's team. Now Goepfert is moving on — and the decision appears to have been his.
The second departure could be even more significant. Trey Baker, the president's senior public engagement adviser, left on Monday, August 22. Baker, who, according to Bloomberg, worked hard to boost Biden among black Americans, has been made a partner at DC law firm Barnes & Thornburg. The job is a prestigious one, but it means the staffer won't be there to help Biden hang on to the black vote in 2024.
Do you think the loss of these staffers could spell trouble for Biden in the future?
Copyright 2022, USNewsBreak.com