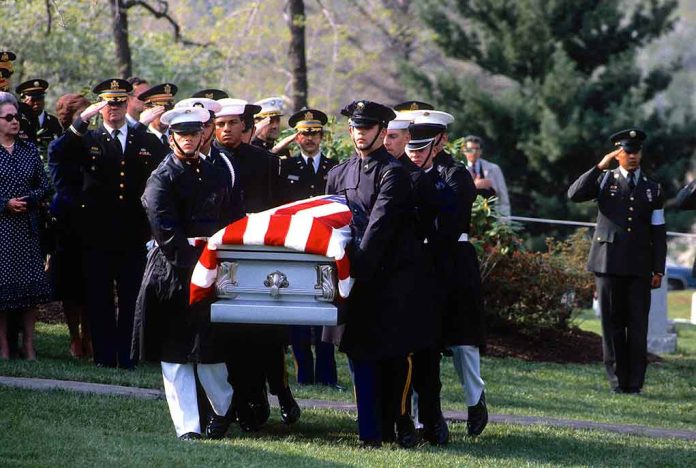 2 U.S. Soldiers IDENTIFIED – They Were Killed
(USNewsBreak.com) – The Anchorage Daily News reported on May 17 that the US Army Alaska confirmed the identities of the two soldiers who died in a motor vehicle crash on May 13. The four-vehicle crash claimed the lives of Valsin David Tate of New Orleans and Wyne Lyndon Jacob Abonita of Japan. Both men were paratroopers and came to Alaska in 2019.
US Army identifies two soldiers killed in Alaska car crash https://t.co/MKbIhM7ZOg pic.twitter.com/w5iJ68zyu2

— New York Post (@nypost) May 19, 2022
Two additional soldiers and two civilians suffered non-threatening injuries in the accident. One person involved sustained no injuries. Authorities pronounced Abonita and Tate dead at the scene.
According to the Anchorage Police Department, on the evening of May 13, officers attended an accident site on Glenn Highway. Initial investigations show a red Dodge Challenger and black Mitsubishi Galant skidded out of control while traveling on the highway. The Challenger crashed into a tree, and the Galant ran into a black Toyota Tundra that was also on the roadway.
The Tundra and Galant went across the median, where both rolled over. The Galant also hit a silver Chevrolet Silverado, and both vehicles caught fire. Abonita and Tate were the driver and passenger in the Galant.
Glenn Highway remained closed for hours while the Major Collision Investigation Unit processed the scene. The department has released no further information about why both vehicles lost control, but it was lightly raining at the time of the crash.
Copyright 2022, USNewsBreak.com