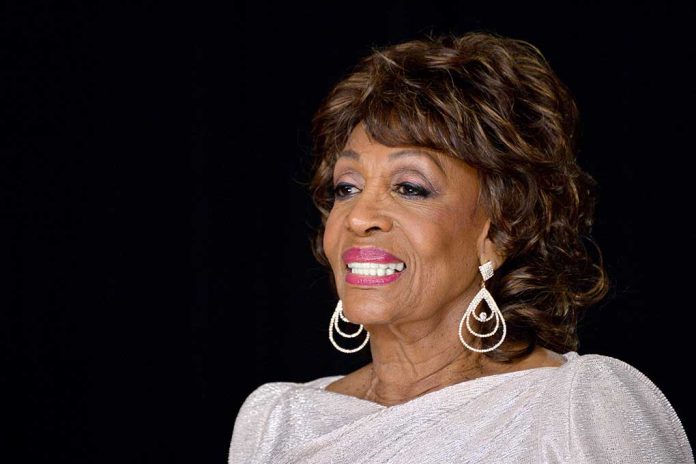 (USNewsBreak.com) – Representative Maxine Waters (D-CA) is no stranger to controversy. In fact, she's often outspoken to the point of raising the ire of Right-leaning Americans. Her latest antics just happened to leave people more confused than upset.
On October 12, Waters tweeted that someone hacked her account and erased all of her information. She also claimed to know the perpetrator and would "handle it" herself.
The post confused people because there were no odd tweets from the account or her other Twitter handle. Nothing obvious preempted this declaration. Furthermore, Waters made the statement from the same account she said was no longer active.
A person cannot post from a deleted handle.
Twitter looked into the situation and revealed the representative's accounts were secure, clarifying that no hack or violation ever occurred.
Twitter says Maxine Waters' account WASN'T hacked after she tweeted that someone had 'erased' it and that she would 'take care of this' 🤦🏻‍♀️ Daily Mail Online #Cybersecurity https://t.co/BupNPb4gRs

— CyberChick (@warriors_mom) October 13, 2021
A report from Newsweek pointed out that multiple tweets were deleted from Waters' profile the day before she claimed someone hacked her account. Did she have a tweet removed from the platform that led her to believe someone had accessed her accounts?
Representative Waters has not yet spoken up again after making the accusatory tweet. But why did she accuse someone of compromising her account in the first place? Will the real Maxine Waters please stand up!
Copyright 2021, USNewsBreak.com