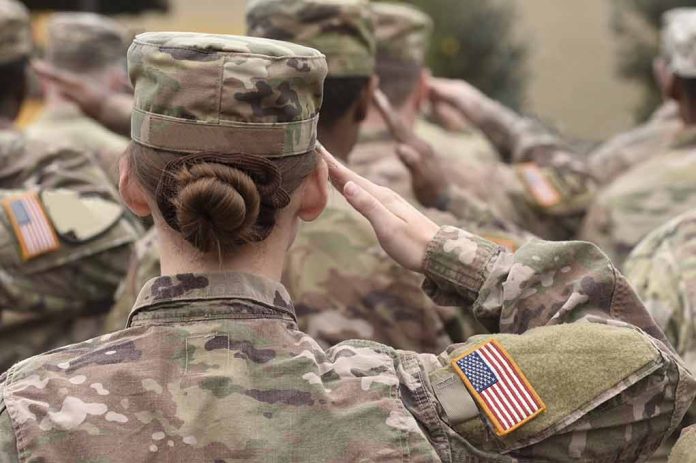 (USNewsBreak.com) – Abortion continues to be a hot-button issue in Congress. Senator Tommy Tuberville (R-AL) is currently fanning the flames with his refusal to confirm senior military officials, including the heads of the US Army, Marine Corps, and Navy. He has taken issue with the Pentagon's decision to allow women to travel across state lines to receive abortions and has vowed to block all confirmations until the Pentagon reverses course. The three branches mentioned above have acting heads for the first time in history. Now, the pressure is mounting for the Alabama senator to relent, with many saying he's putting military readiness at risk.
"'Any claim that holding up the promotions of top officers does not directly damage the military is wrong — plain and simple…The leaders whose lives and careers are on hold include scores of combat veterans…'"https://t.co/xOAQeDoHNa

— The Lincoln Project (@ProjectLincoln) September 7, 2023
It's been nearly seven months since Tuberville pledged to "hold" his vote in opposition to the Defense Department's abortion policy, saying it's completely lawful, according to a recent op-ed in The Washington Post. Carlos Del Toro, Christine Warmouth, and Frank Kendall, Secretaries of the Navy, Army, and Air Force, respectively, penned the opinion piece and said the senator is "putting our national security at risk."
The secretaries claim that he has single-handedly prevented the placement of nearly 300 leaders into "critical posts around the world." Additionally, the situation has forced many officials to fill dual roles, placing an "unfair burden" on the branches they serve and the officials' families.
For his part, Tuberville took to X, formerly known as Twitter, to share his opinion. He said his "holds are not affecting national security" no matter what anyone says. Further, Tuberville accused the secretaries of attacking him over having an actual conversation, a move he argued fed into "woke propaganda." He also alleged the Pentagon and Senate Democratic leaders have yet to speak to him, choosing instead to smear him in the media.
Senate Majority Whip Dick Durbin (D-IL) has expressed how extremely fed up with the situation he is, according to The Hill. He's willing to give up recesses and work on weekends to fill the roles. Yet, that depends on Tuberville. And so far, he's unrelenting, with no end in sight.
Copyright 2023, USNewsBreak.com