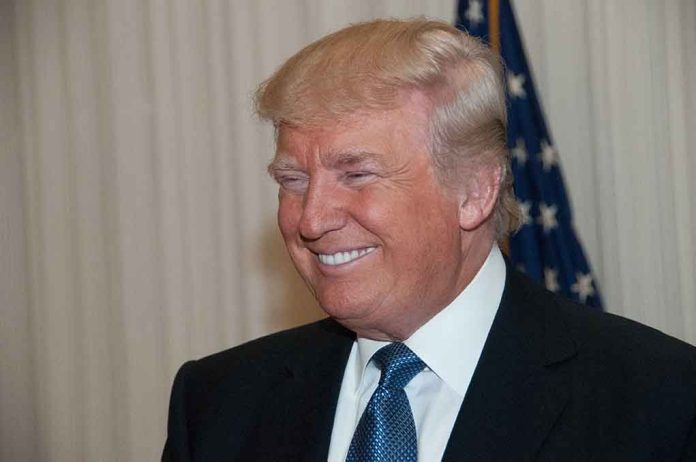 (USNewsBreak.com) – On January 19, President Joe Biden gave his first press conference of the year. He insinuated that the Republican party is intimidated by former President Donald Trump, who highly disputes this implication.
While the president never mentioned the former leader by name, he did say, "did you ever think that one man out of office could intimidate an entire party…"
In an exclusive interview with Fox News, Trump said the idea of him trying to spark fear in Republicans to get them to do his bidding is not true. He went on to say the GOP "loves him," and that he feels the same way about the party.
Trump denies Biden suggestion he is working to 'intimidate' GOP: 'The party loves me and I love the party'https://t.co/LNntrOASnK

— Fox News (@FoxNews) January 20, 2022
President Biden suggested Trump's influence is leading to Republicans in Congress being afraid to vote for anything in opposition to the former president's agenda. The current commander-in-chief also said senators told him they would lose their primaries if they agreed with the White House's agenda.
The former president seems to hold quite a bit of sway with Republican voters. A Pew Research Center survey from September 2021 showed that about 67% of Republicans and right-leaning Independents wanted him to remain a prominent figure in the party. In addition, his endorsement has been sought after by a number of GOP candidates. Is it any wonder, given his following, that those interested in continuing with Trump's agenda would seek his approval?
Copyright 2022, USNewsBreak.com