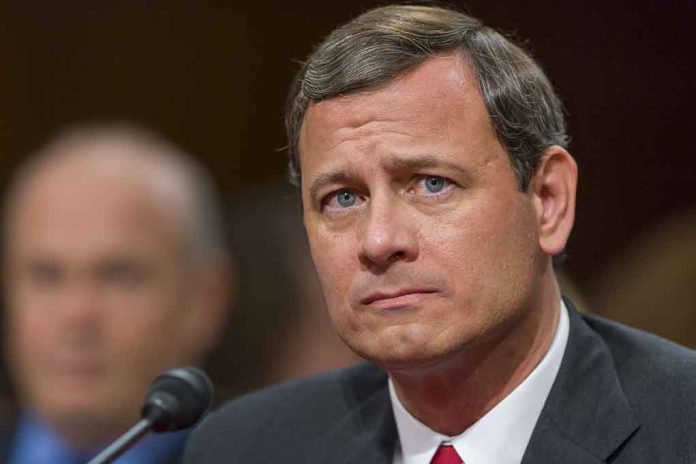 Supreme Court Justice Pauses Congress's Plans To Receive Trump's Tax Returns
(USNewsBreak.com) – The ongoing court battles surrounding whether former President Donald Trump will have to hand over his tax returns to the House Ways and Means Committee took another turn on November 1. The former president's attorneys sought help from the US Supreme Court to stop the handover of documentation, which was to occur just days later. Chief Justice John Roberts ruled in Trump's favor, putting a temporary hold in place until his attorneys can formulate a request for the full court to hear the case.
Supreme Court grants Trump a temporary hold in dispute over giving tax returns to Congress https://t.co/vk6CEzCcqV

— USA TODAY (@USATODAY) November 1, 2022
The House Ways and Means Committee originally requested the tax returns in 2019. They explained the documents would assist them in looking into presidential tax audits. They asked for access to Trump's tax returns as well as those for some of his companies and a trust.
But the Treasury Department, under Trump-appointed Steven Mnuchin, blocked it. The committee then filed a lawsuit in the DC District Court in objection to the Treasury's decision. However, the Treasury Department changed its decision once new leadership was in place under the Biden administration in 2021.
At that point, Trump sued to block access and lost in district court. He appealed and lost again. Not giving up, the former president sought help from the US Supreme Court on October 31 for an emergency injunction. According to legal documents, Trump's lawyers argued that the request for his returns was not about IRS staffing for funding problems, but about "releasing the president's tax information to the public."
Roberts' decision in his favor stopped the handover but allowed until November 10 for the committee to respond.
Copyright 2022, USNewsBreak.com