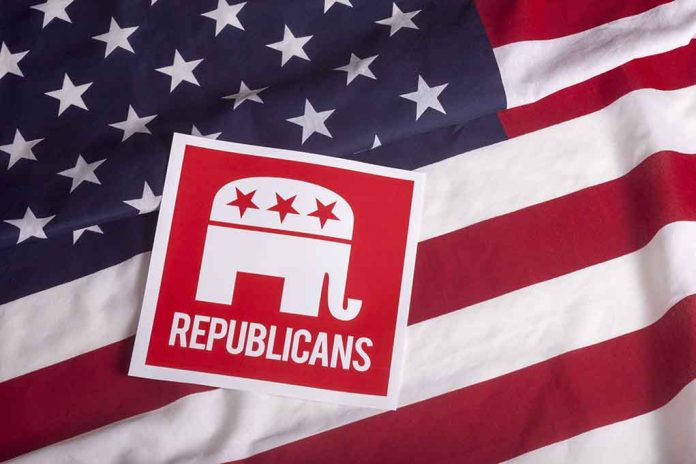 (USNewsBreak.com) – The Conservative Political Action Conference (CPAC) is underway just outside of the Washington, DC, area. Each year, the political conference draws thousands from across the country to hear conservatives speak about their causes. This year, however, people are looking to the event to see what will happen between former President Donald Trump and Nikki Haley, who have both officially announced their candidacies and are seeking the Republican nomination for the 2024 election.
Trump, Haley to battle for spotlight at CPAC https://t.co/07ewHz25en pic.twitter.com/6ZbBIDeqkN

— The Hill (@thehill) February 26, 2023
The Hill reports that Republican strategist Saul Anuzis thinks this is the chance for Haley, who has a relatively small following compared to other possible candidates, to really shine. It gives her a platform to hone her message and get it across to conservatives.
Haley, for her part, has skirted around questions involving Trump despite her insistence that the country needs to move on with new leadership. She will be speaking on Friday evening, the night before Trump headlines. Recently, on a trip to Iowa, Haley made her opinion clear that although she considers the former president a friend, it's time to move on. "We've got work to do. We've got to look forward," she said.
Some people think that this messaging could put Trump on the defensive, but Anuzis says the former commander in chief has work to do as well. The strategist predicted, "He's going to have to show his commitment to the race and fire up the base," according to The Hill.
While a significant spotlight is likely to be on these two candidates and the messages they want to spread, a number of other prominent speakers will also be at CPAC 2023. Vivek Ramaswamy, the third conservative to announce their candidacy, will talk at the event, as will Mike Pompeo, Sen. J. D. Vance (R-OH), Rep. Marjorie Taylor Greene (R-GA), and Sen. Ted Cruz (R-TX). Noticeably absent will be Ron DeSantis and former Vice President Mike Pence, both of whom declined invitations to attend.
Copyright 2023, USNewsBreak.com