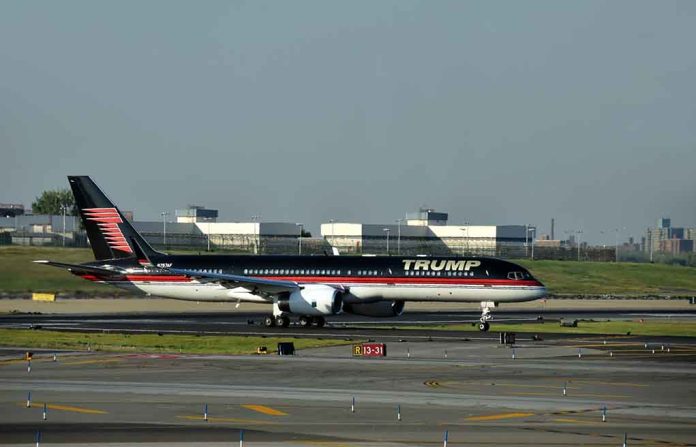 (USNewsBreak.com) – On Thursday, March 10, news outlets reported that former President Donald Trump's PAC sent out an email claiming that the Trump's team was working on a new private plane. The email announced that they were building a new Trump Force One, and that Trump couldn't wait for everyone to see it. It also reportedly contained a poll asking who was excited to see the new plane, and it provided a link for donations.
Reports exploded with the news that Trump was fundraising for his new plane, notably just hours after a plane transporting him from a GOP retreat had to make an emergency landing. However, the former president shot back the following Monday, denying that this was the case.
Political News: Former President Donald Trump on Monday said he is not using any campaign funding to construct a new plane. https://t.co/YPfbZlB6N3

— KAMR Local 4 News (@KAMRLocal4News) March 15, 2022
Trump reached out to The Hill, which reported the original story, and told them it was incorrect. He pointed out that he already has the plane that he used during his 2016 campaign, and that it's currently being serviced so he can use it again in the coming months.
When reporters asked him about the PAC email, he denied knowing why it asked for donations and said he didn't see it before it went out to supporters. He called the idea that he would request donations for a plane "ridiculous."
Copyright 2022, USNewsBreak.com