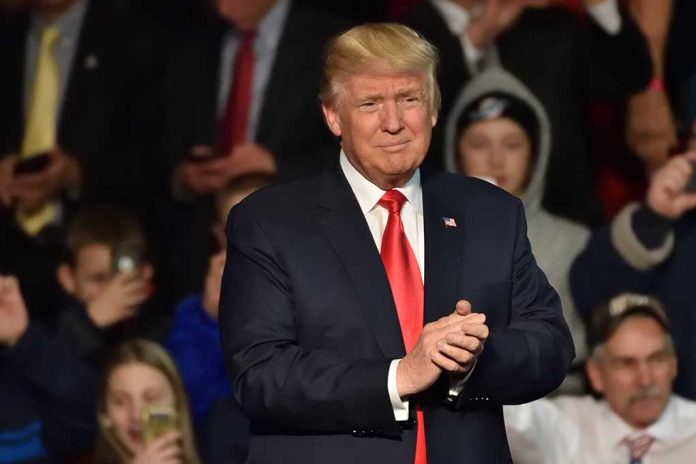 Trump-Backed Candidate SHAKES Major Election – The Results Are In!
(USNewsBreak.com) – Having the backing of former President Donald Trump seemed to pay off in the Ohio primary election. One of the candidates who had Trump's support and walked away victorious was Max Miller. He will be the Republican option for the US House of Representatives in Ohio's 7th district.
#MaxMiller, a former aide to former President Trump, won the #Ohio GOP primary for the US House on May 3, according to multiple projections. https://t.co/aG73gDDEpb

— The Epoch Times (@EpochTimes) May 4, 2022
Miller is a former Marine and White House staffer, and he served as a senior advisor under Trump. An Ohio native who grew up in Cleveland, the candidate holds a bachelor's degree and is on the United States Holocaust Memorial Council.
The Epoch Times noted Miller had to deal with redistricting that caused a change for his campaign late in the process. He originally was up against Representative Anthony Gonzalez, who ended up announcing his retirement. He was then up against Representative Bob Gibbs, who also quit the race to retire. Miller easily became the frontrunner.
The publication reported Miller faced domestic violence claims in 2021 from his former partner. He sued the accuser, former White House press secretary Stephanie Grisham, for defamation, claiming it was a scheme to promote her upcoming book and denying the validity of her accusations. The case is currently still in court.
Copyright 2022, USNewsBreak.com