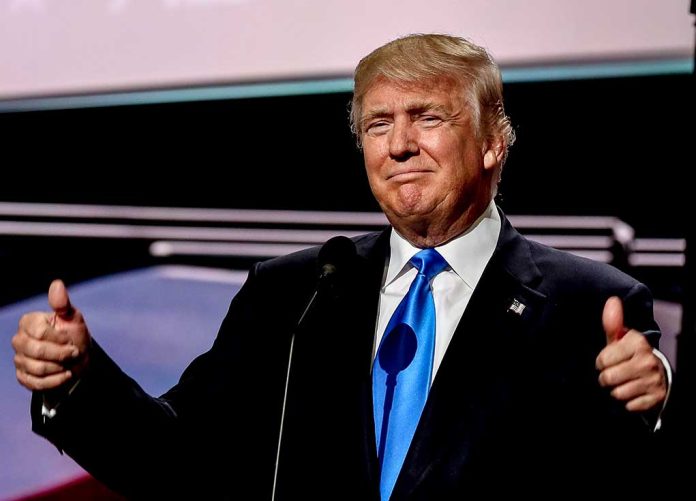 (USNewsBreak.com) – Representative Liz Cheney (R-WY) is running this year to retain her Congress seat. After she vehemently expressed her opposition to Trump in multiple votes, other GOP members labeled her a RINO, or Republican in Name Only. Former President Donald Trump is backing a challenger to Cheney — but will this challenger be able to give the current representative a run for her money?
Trump-backed Cheney primary challenger Hageman hauls in over $1.3 million past three monthshttps://t.co/sJTFtTChXX

— Fox News (@FoxNews) April 7, 2022
Harriet Hageman is Cheney's leading opponent. She's gotten Trump's stamp of approval, which has proven immensely beneficial. In the first quarter of fundraising, Hageman managed to earn over $1.3 million. Her total efforts have been over $2 million since September 2021. Fox News reports Hageman called it "an honor to have such support" behind her campaign.
Hageman has said that she cares about Wyoming. She believes the people deserve representation from someone committed to doing what is best for the state, which she feels Cheney hasn't done. She implores voters to not waste the state's one House seat on "someone from Northern Virginia who does all of Nancy Pelosi's dirty work."
Cheney has been under fire for voting to impeach the former president and serving on the largely Democratic January 6 committee. She has been vocal about her disdain for Trump despite the state's electoral votes going to him in 2016 and 2020. However, she still reportedly managed to bring in more than $2 million during the final quarter of 2021. It's also been reported that she raised about $3 million during the first few months of 2022.
Do you think Hageman has a chance of beating Cheney in the 2022 elections?
Copyright 2022, USNewsBreak.com