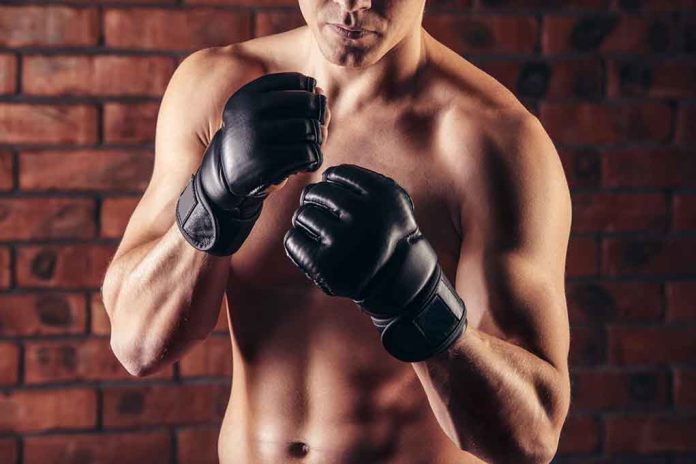 Violent Suspect ARRESTED After MMA Fighter Steps In
(USNewsBreak.com) – When MMA fighter and trained martial arts expert Ro Malabanan realized a man was attacking seemingly random people on a crowded New York street, he rushed in to catch the suspect. The 44-year-old black belt took the alleged perpetrator down with ease, restraining him for police. Cops showed up and took the suspect into custody without incident.
MMA fighter witnesses New York City assault, immediately leaps into action and takes down suspect https://t.co/EMhNaaTqBx

— Fox News (@FoxNews) August 4, 2022
Malabanan was on his way to a boxing class when the incident unfolded before his eyes. After subduing the man, he decided to record the moment for posterity. He told the story of how the event went down and offered some sage advice to his Instagram followers on the moves he used.
He said he watched as Samuel Frazier, 28, blindsided someone in front of him with a punch. He checked on the victim and kept an eye on the assailant. When witness told him the suspect had also assaulted multiple other people, he sprang into action, running a full block to catch up. The clip shows him on top of Frazier in what appears to be an extremely commanding submission hold.
The attacker reportedly managed to assault six people before the Brazilian Jiujitsu and Judo practitioner could stop the attacks. However, we may never know if Malabanan's actions helped protect other people from facing similar attacks that day.
Copyright 2022, USNewsBreak.com