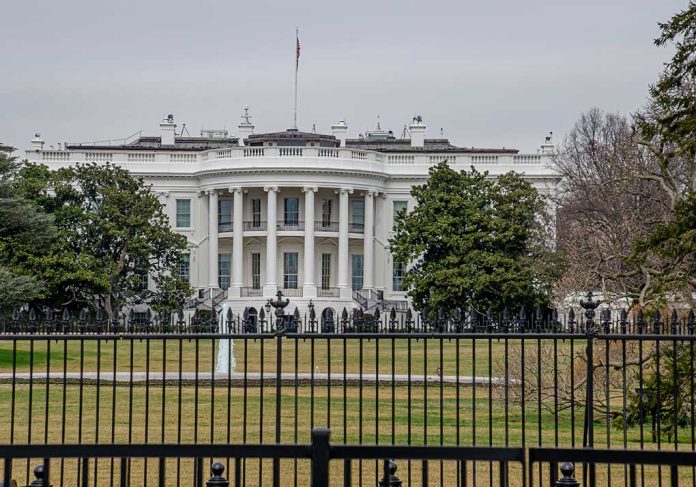 (USNewsBreak.com) – President Joe Biden experienced very little staff turnover during the first two years of his term. The climate has apparently changed in recent months as many have decided to move on, whether to other roles in the government or to outside positions. The next one on her way out the door is Laura Rosenberger, who serves as a top adviser to Biden on matters related to China and Taiwan.
On Wednesday, February 15, Bloomberg reported that Rosenberger was set to leave the White House next month. She has helped Biden navigate escalating tensions with China over the last several months. Her departure comes at an interesting time. The US is currently dealing with the fallout of shooting down the Chinese spy balloon over the Atlantic Ocean on February 4.
Laura was a steady hand at a critical time. She understood the nature of the competition and helped continue to construct what even critics of the administration would admit is a tough and comprehensive approach to our principle foreign policy priority. https://t.co/WGfPoTKzWB

— Eric Sayers (@DEricSayers) February 15, 2023
A White House official said Rosenberger's decision to leave has nothing to do with recent incidents, noting she'd scheduled the move prior to news of the Chinese balloon, according to Reuters. Still, it's a blow. Jake Sullivan, White House national security adviser, paid tribute to the outgoing adviser, saying her "skilled diplomacy and tenacity have been essential" in helping the United States get into a position where it might outshine the Asian nation in terms of competition.
Rosenberger was also instrumental in strengthening ties with Taiwan through increased engagement with the island officials. Her accomplishment was evidenced in the recent visit by former Speaker Nancy Pelosi (D-CA). House Speaker Kevin McCarthy (R-CA) also plans to visit at some point this year.
Sarah Beran, who works for the State Department, will reportedly take Rosenberger's position, and Rush Doshi will serve alongside her as her deputy.
Copyright 2023, USNewsBreak.com