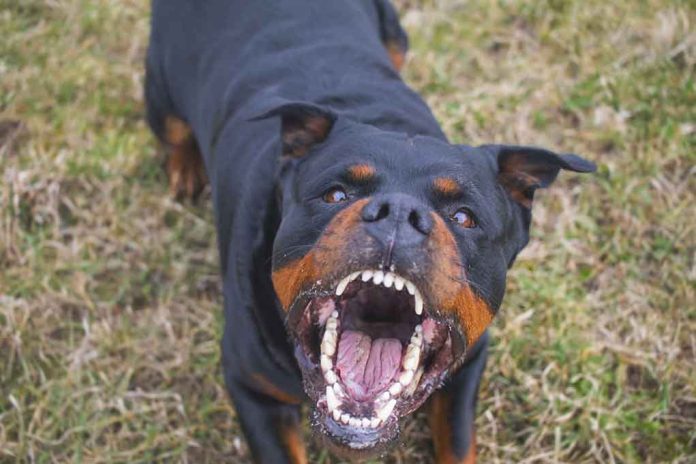 (USNewsBreak.com) – While dogs can make wonderful family pets, they are still animals who can display unpredictable behavior. Parents should always be cautious about allowing pets around small children. Unfortunately, incidents can happen at any time, as one family found out in the worst way possible last weekend.
On January 29 in Mena Creek, Queensland, a two-year-old suffered fatal injuries when the family dog attacked him. Talan Peters had skull damage and internal bleeding that resulted in his death despite undergoing emergency brain surgery.
Doctors pronounced him dead on January 31.
"He was happy, adventurous and fearless, and would light up a room with his smile and character," said the boy's father, James Peters. https://t.co/GhvDw5WtHo

— Newsweek (@Newsweek) February 2, 2022
Officials did not release the breed of the dog or details about what happened, although a report from the Daily Mail reports Talan's mother, Amber Stewart, accidentally left her son's baby gate open and didn't realize he wandered outside, where the dog was. In reaction to the story on social media, people asked about the dog's breed and made calls to ban any who have a reputation for aggression. Others cautioned against making any quick calls, pointing out that the dog's breed hasn't been made public just yet.
The coroner continues to work on a report that may shed light on the facts.
James Peters, the young boy's father, called Talan brave and said he was a bright, happy child. He extended thanks to the hospital staff who tried to save his son. Stewart posted a photo of the boy on Facebook and asked for prayers.
According to the Children's Hospital of Pittsburgh, dog attacks on children are common. About 50% of all attacks involve kids; around a quarter of those victims need hospital care due to their injuries. The Centers for Disease Control and Prevention recommends parents always supervise young children around dogs — including family pets.
Copyright 2022, USNewsBreak.com