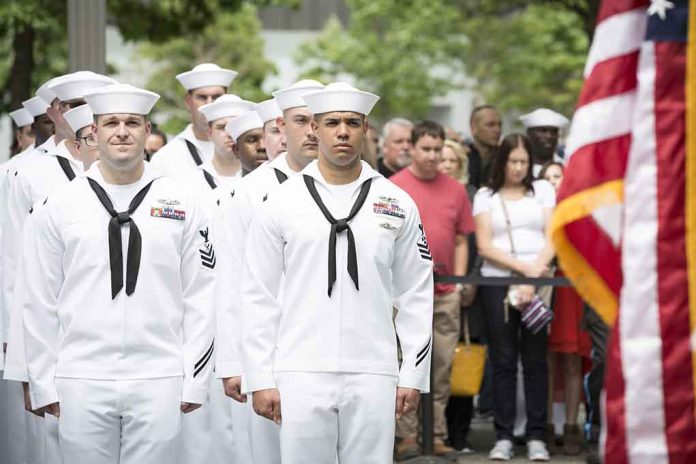 (USNewsBreak.com) – On November 15, the US Navy issued a vaccination deadline giving members until November 28 to receive both COVID-19 vaccines. That date swiftly approaches, leaving some worried about a considerable loss in numbers because so many service members have yet to receive the complete regimen.
A US Navy statement claims that 95% of its force achieved full vaccination status as of November 15. The estimated number of active-duty members sits at around 350,000; that leaves approximately 17,500 in danger of discharge once the deadline arrives.
Thousands of Navy sailors face being discharged over vaccine refusal https://t.co/a6m0BIUcOw

— Newsweek (@Newsweek) November 17, 2021
Officials continue to review potential exemptions for religious and medical reasons. They say they will refrain from dismissing anyone with an outstanding request by the time November 28 arrives. Anyone denied an exemption will have five days to receive the first shot.
Any member who the Navy discharges as a result of refusal to vaccinate will become ineligible for most veteran benefits and unable to reenlist. Service members receiving bonuses, promotions, or other payments unearned at the time of discharge will be required to pay them back. The same is true for anyone receiving tuition reimbursements, including those stemming from the GI bill.
Many Republicans stand against mandatory vaccinations for the country's armed forces. Notably, this includes Senator Jim Inhofe (R-OK), who recently urged the Department of Defense to abandon military vaccine requirements on the grounds they impact readiness and endanger US security. He's far from alone in taking that stance.
Copyright 2021, USNewsBreak.com