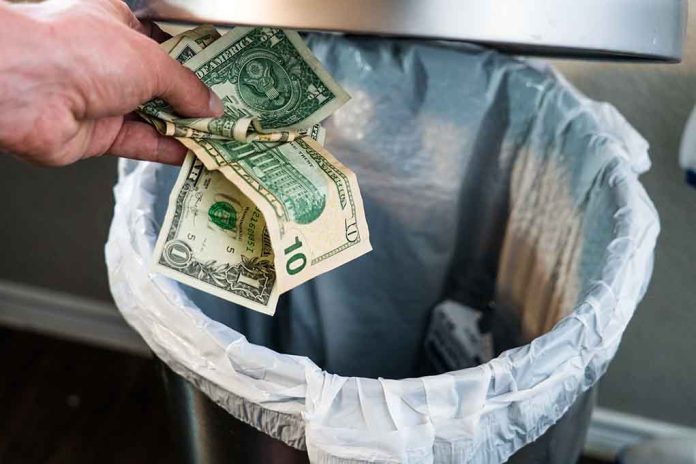 Epic V.A. Program FAIL – Millions Wasted
(USNewsBreak.com) – A Department of Veterans Affairs Office of Inspector General report revealed the US Department of Veterans Affairs (VA) lost almost $2.4 million on a plan to provide veterans with mobile devices that would ensure they had access to telehealth services during the COVID-19 pandemic. The problem was that many of the iPhones and iPads purchased by the VA sat in storage.
The department lost nearly $2.4 million on data plans for iPhones and iPads that sat in storage. https://t.co/uIAZZiLggN

— reason (@reason) May 12, 2022
The VA got $14.4 billion from the CARES Act to assist homeless or at-risk veterans in accessing healthcare during the pandemic. When the VA received the CARES Act money, it gave a large portion to the office to create a new program that would provide iPhones and iPads with prepaid 12-month data plans.
Connected Care kept many of the iPads and iPhones it purchased in storage for the full 12 months of the activated data plan, wasting much of the money spent on the service. Notably, of the 10,000 iPhones the V.A. bought, only about 15% of them were used. This failure and waste of funding was reportedly because there was a lower demand for the devices than the V.A. predicted, and the organization failed to adjust their plan accordingly.
The mishandling of what could have been a very beneficial program is not the first time the VA has had issues with wasting money. A 2019 report from the US Office of Special Counsel noted the agency wasted over $223 million due to mistakes when paying medical bills for veterans.
Copyright 2022, USNewsBreak.com