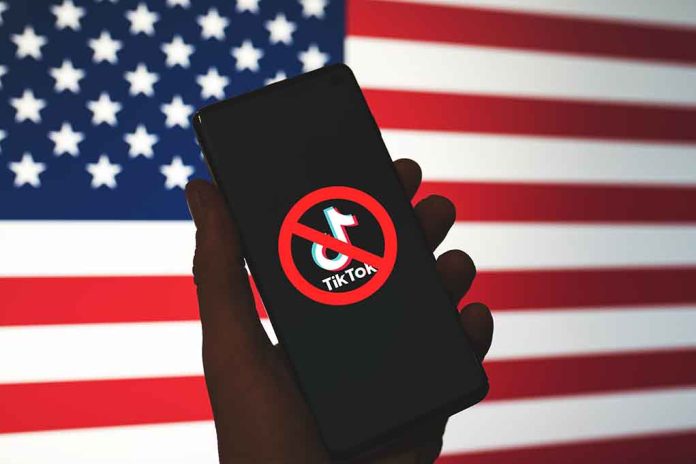 (USNewsBreak.com) – TikTok, wildly popular in certain demographics, became a controversial social media app starting during former President Donald Trump's time in office because of its connections to China. In recent months, many states have acted to ban it from government-issued devices citing national security concerns. The federal government has also enacted a ban against the app on work-provided devices. Now, one state has taken things even further.
On Wednesday, May 17, Montana Governor Greg Gianforte (R) signed a law that will effectively ban TikTok in his state. It prohibits Google and Apple stores from listing the app for download. If they ignore the ban, they could face penalties of up to $10,000 per day. Likewise, the social media platforms themselves would face similar fines. However, the law doesn't penalize Montanans who have the app on their devices. The new law is set to go into effect on January 1, 2024.
Montana to become first US state to ban TikTok https://t.co/Fy1q8eSfwI pic.twitter.com/uFqQEF5R9H

— Reuters (@Reuters) May 18, 2023
Gianforte said the legislation aims "to protect Montanans from Chinese Communist Party surveillance," according to a recent report by Reuters. Yet, not everyone agrees with the action, and the backlash from proponents of free speech was swift. For instance, the policy director of the ACLU of Montana, Keegan Medrano, said in a statement that the legislature and Gianforte have "trampled on the free speech of hundreds of thousands of" citizens "in the name of anti-Chinese sentiment."
Several citizens in the state immediately challenged the new law, which faces an uphill battle in the coming months as prior attempts to ban the app have failed in courts. Five Montanans, who use the app for different purposes, filed a lawsuit against Attorney General Austin Knudsen, citing First Amendment violations. A spokesperson for Knudsen said the AG is "fully prepared to defend the law." The case will go before Judge Donald Molloy.
TikTok, Alphabet, and Apple didn't respond to Reuter's requests for comment on the matter.
Copyright 2023, USNewsBreak.com