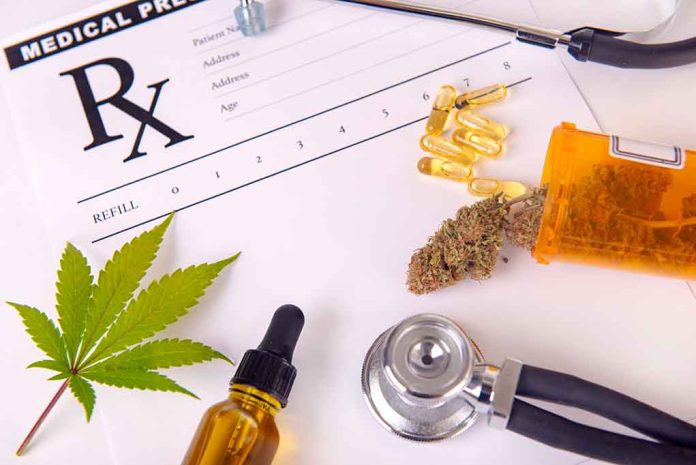 Top Official Calls for ACTION on Medical Marijuana
(USNewsBreak.com) – On July 15, Texas Agriculture Commissioner Sid Miller expressed his opinions about marijuana in an editorial on the Texas Department of Agriculture website. He announced his goal to expand the medicinal use of marijuana in the state over the next year. While speaking with Fox News, Miller said policies on this matter not been consistent, and Republicans should be behind a change that would allow more personal freedom, a quality for which the party stands.
Texas agriculture commissioner comes out in favor of medical marijuana https://t.co/baFDXrW6BN

— Fox News (@FoxNews) July 20, 2022
The second-term official also wrote in his recent editorial that a government should only outlaw something if it has evidence of a good reason to do so. He stated he thinks regulations on cannabis were due to fear, not facts.
Miller explained freedom of choice is essential to Americans, and they should be able to make their own decisions about using cannabis. And while he wouldn't go so far as to back recreational legalization, he claimed to know how beneficial medical marijuana can be and thinks it is time for Texas to at least make it more accessible to those who need it for medical reasons.
The commissioner pointed to scientific data from states that have legalized it as substantiation that this drug can help people when other treatments fail. Currently, medical marijuana is legal in Texas through the Compassionate Use Program — but only for a small list of conditions. Miller hopes that the Governor and the state legislature can come together to discuss the development of a policy that ensures "every Texan with a medical need has access to these medicines."
How do you feel about marijuana? Do you think it is beneficial to legalize the drug for medical use?
Copyright 2022, USNewsBreak.com