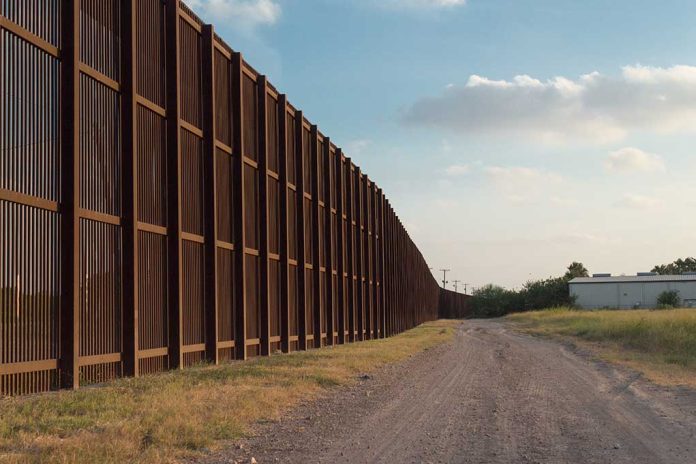 (USNewsBreak.com) – Building the border wall was one of former President Donald Trump's biggest promises. Resistance from the Left created roadblocks that ultimately prevented the project's completion. Trump was unable to finish building the controversial wall during his time in office, but now, one state is taking up the cause on its own.
On December 20, Texas Attorney General Ken Paxton explained that people in his state feel the risks of illegal immigration are too high; they want to move ahead with building a border wall. "I think this is something most Texans feel is important," he said of the project.
Texans realize the risks associated with illegal immigration and are in favor of the wall the state is building along its border with Mexico, state Attorney General Ken Paxton said on Newsmax Monday. https://t.co/wh2BVCPYNS

— Newsmax (@newsmax) December 20, 2021
Paxton's statement came two days after Governor Greg Abbott (R) kicked off the first portion of wall construction at a site in Starr County.
Abbott said Texas must take this action in response to President Joe Biden's failed policies that all but blew the border wide open.
Paxton blames the president for squandering money set aside for border security by the Trump administration. He filed a lawsuit against the federal government to get the money back.
Beto O'Rourke, Abbott's most likely challenger in the 2022 gubernatorial race, said the move to build the wall is nothing more than a photo-op for the governor. He feels it won't fix the many more serious problems Texans face, such as power grid instability.
Texas earmarked $1.05 billion for the massive project, $54 million of which came from private donations. However, a nearly 1,000-mile span still lacks any kind of barrier as of right now.
Copyright 2021, USNewsBreak.com