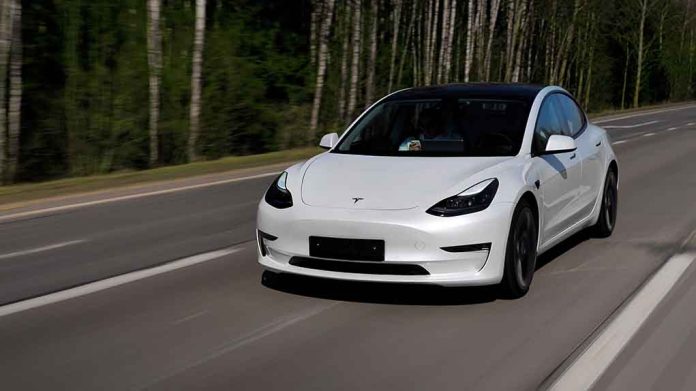 Tesla MANSLAUGHTER CHARGES – This Driver Is In BIG Trouble
(USNewsBreak.com) – Futuristic ideas about automatic cars always made it seem like the driver could sit back and relax while the system handled everything. But this is not how it works, and one driver had to learn the hard way. The driver in a 2019 Tesla autopilot accident is facing charges of negligence and vehicular manslaughter.
Tesla driver charged with manslaughter in deadly Autopilot crash raises new legal questions about automated driving tech #tesla https://t.co/W69hgPeX8g

— The Jason Mudd (@jasonmudd9) March 4, 2022
The Associated Press reported prosecutors charged Kevin George Aziz Riad in Los Angeles County for an accident that left two people dead. Riad's Tesla was on autopilot when it ran a red light and smashed into another vehicle. He pleaded not guilty to the charges and remained out on bail pending the trial.
The AP noted this is the first case of its kind because the driver is facing felony charges for an accident that took place while a partially automated system was in use. The criminal complaint against Riad does not contain notes on autopilot use, but investigators did confirm it was engaged at the time of the crash. The case serves to warn others not to become complacent when using this feature.
Prosecutors would not comment on the story, and requests to Riad remained unanswered. Tesla has also refused to make a statement about any accidents involving its vehicles. The crash took the lives of Gilberto Alcazar Lopez and Maria Nieves-Lopez. Riad and the passenger in his car didn't suffer any injuries in the incident.
Copyright 2022, USNewsBreak.com