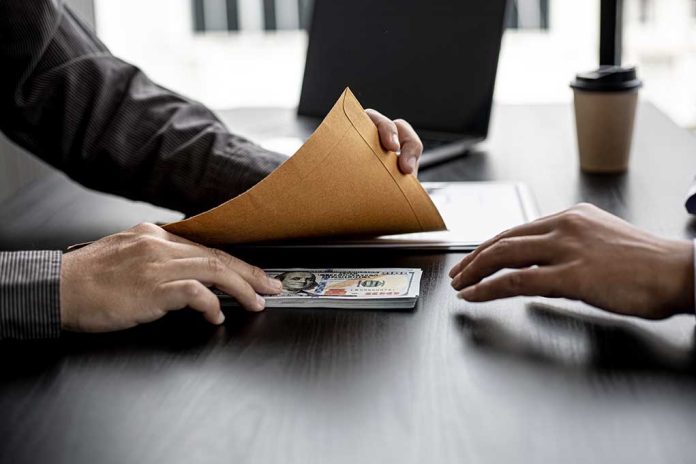 Lawmaker ARRESTED – Bribery Accusations Come to Light!
(USNewsBreak.com) – Tennessee State Representative Glen Casada (R) and his former chief of staff, Cade Cothren, are facing corruption charges at the federal level. They each are up against 20 counts for crimes including wire fraud, bribery, money laundering, and theft. Both men already have sordid pasts. The representative was speaker of the House in 2019 but stepped down due to a scandal involving racist text messages between him and Cothren, who also resigned from his job at the time.
FBI arrests Tennessee Republican lawmaker, former chief of staff over alleged bribery and kickback conspiracy https://t.co/fZrg7hKWXT

— Fox News (@FoxNews) August 23, 2022
Federal agents arrested the men on August 23 at their homes. They appeared in court on August 24, where both entered not guilty pleas.
The investigation revealed in October 2019, Cothren allegedly created a fake identity, Matthew Phoenix, and a company, Phoenix Solutions, of which Casada was aware. The former legislator is accused of using the company to get state funding and other money by passing it off as a vendor for General Assembly members to use for mailing services. The representative received kickbacks for his part in the scheme.
Another member of the Tennessee legislature was also reportedly involved, but Department of Justice releases do not provide a name.
Casada was one of the GOP stars in the state until his fall from grace, but now he and Cothren could each get up to 20 years in prison if convicted on all charges. Cochran refuted the accusations through his attorney and held that the truth would come out and vindicate him.
Copyright 2022, USNewsBreak.com