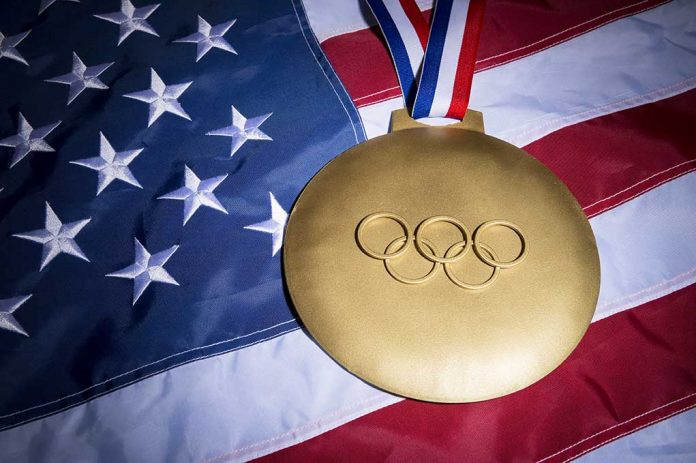 (USNewsBreak.com) – Although the summer Olympics should have happened in 2020, the International Olympic Committee and other organizers postponed the event until 2021 due to the COVID-19 pandemic. Now, the games will take place from July 23 to August 8 in Tokyo, Japan.
Because of the delay, many of the athletes hoping to participate have had extra time to train and prepare for the Team USA trials. The swimming trials started on June 13, and it quickly became clear the extra training time paid off.
Faster Than Fish
On the second of the eight-night swimming trials in Omaha, Nebraska, for the US Olympic team, 18-year-old Torri Huske smashed records. She won the 100-meter butterfly with a time of 55.66 seconds, breaking the American record of 55.98 seconds held by Dana Vollmer, set at the 2012 Olympics. Sarah Sjostrom of Sweden set the current world record of 55.48 seconds at the 2016 Olympics in Rio de Janeiro.
Huske shows serious commitment to her sport: She missed her high school graduation to compete in the trials. The teen has been training hard during the COVID-19 pandemic despite the challenges like pool and other training facility closures.
She even increased her strength and cardio training by using the stationary bike and rowing machine along with hiking and running as alternate training methods. Her parents found a backyard pool she could swim laps in and work on strokes while tied to the side with bungee cords.
The unconventional training helped the teen to strengthen her body and improve her abilities. She isn't sure if she would have done as well if she hadn't had this extra time to prepare her body.
Fellow swimmer Katie Ledecky is rumored to have predicted the exact time Huske would make before the race. Qualifying for the team a third time, in the 400-meter freestyle, was Katie Ledecky with a time of 4:01.27, which was slightly slower than her personal record of 3:56.46.
Another Teen Qualifies
Huske wasn't the only fast one in the water. Her 16 year old team member, Claire Curzan, came in second place at 56.43 seconds on the 100-meter. She just competed and won for her high school swim team two weeks ago, which is no surprise, given her speed. Curzan will be one of the youngest US competitors in the Olympic games.
Both teens qualified for Team USA, but official competitors won't be formally announced until July. Still, both young women should start planning their trips to Japan.
Copyright 2021, USNewsBreak.com