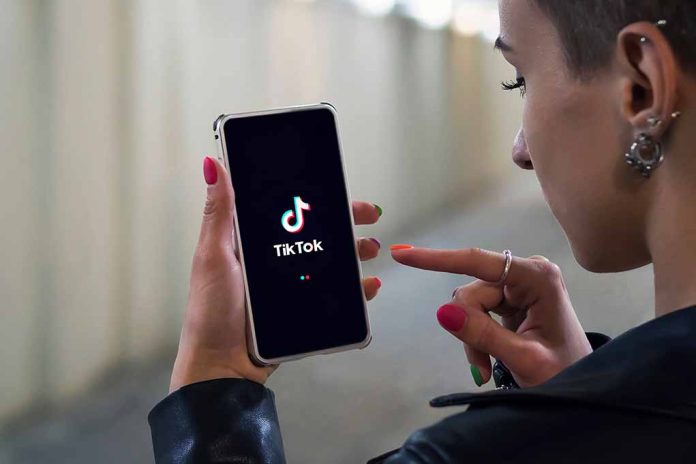 (USNewsBreak.com) – According to the Department of Health and Human Services, approximately half of the adolescents ranging from 13 to 18 have suffered from a mental disorder at some point in their childhood. These illnesses require a diagnosis from a psychiatrist or psychologist, who can then recommend an adequate course of treatment. However, children these days are reportedly taking a different route: they're self-diagnosing based on social media posts.
TikTok Statistics
According to Statista, there were 1 billion people using TikTok across the globe in 2021. There are millions of videos that address everything from entertainment rumors to full-on medical advice, so it makes sense that Gen Zers — people who were born between 1997 and 2012 — turn to the social media site for information. However, questions have been raised about the accuracy of the advice people receive — and it's reportedly causing some concern among experts.
Mental Health Diagnoses
Mental health issues typically require medical attention, whether it's in the form of therapy to deal with underlying issues or taking medication to maintain the most serious of symptoms. However, according to a recent CBS News report, some teens are turning to TikTok to self-diagnose. On a platform where there are videos to supposedly answer every question, teens are looking up their symptoms. The outlet reports that #mentalhealth has been searched in excess of 67 billion times on the platform.
While some of the videos may or may not offer good insight, experts are offering words for caution. For instance, teens "are going into the interactive media space to soothe themselves," according to Dr. Michael Rich, who heads the Boston Children's Hospital Digital Wellness Lab. He and other experts acknowledge that there's some benefit to the practice, but there's an uglier side — misinformation that can lead to serious consequences.
The Dangerous Side
Samantha Fridley knows about the problem firsthand, CBS News reports. The 19-year-old has a real-life diagnosis of depression and anxiety that drew her to TikTok, looking for people like her and for more information on her condition. What she found was a strong algorithm — social media's way of providing users with content they feel would be of interest based on previous viewing habits — that took her down a dangerous path.
The teen began losing sleep, worrying over her self-diagnoses, which she says she did based on vague symptoms that could be indicative of a disorder. And she's not the only one. Dr. Inna Kanevsky from San Diego Mesa College was reported by the outlet saying that people turn to the app because they want the "personal experience" rather than what they perceive as a cold diagnosis from a doctor.
Dr. Rich says the videos are on the app for anyone to watch, and "there really is no accountability" and "no responsibility taken." CBS reported that a recent study published by The Canadian Journal of Psychiatry found that more than half of TikTok's videos on the subject of attention deficit/hyperactivity disorder, commonly known as ADHD, were misleading. Some experts, like Kanevsky, have tried to battle the misinformation to little avail.
Content moderation is the answer, according to associate professor of communications Robin Stevens, but it's been a difficult undertaking. TikTok refused to speak with CBS about the matter, instead offering a statement to the news outlet that it removes misinformation "that causes significant harm to individuals."
Copyright 2023, USNewsBreak.com