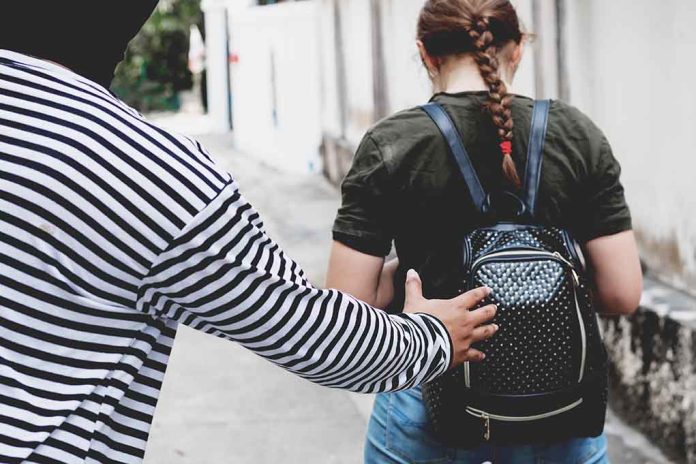 Man Arrested in Hawaii for Allegedly Kidnapping Teen
(USNewsBreak.com) – A brazen kidnapping from the Anaeho'omalu Bay Beach on September 16 led to Hawaii issuing its first Amber Alert. And despite extensive searches by law enforcement, an attentive restaurant employee ultimately helped crack the case. The suspect has now been indicted on kidnapping charges. Meanwhile, the 15-year-old victim is back home and safe — but unfortunately, not before she was sexually assaulted.
'Heroes … ripped her from her abductor': Amber Alert proves instrumental in rescuing teenager reportedly kidnapped on Hawaii beach https://t.co/z1yktEO2kx

— Cernovich (@Cernovich) September 21, 2022
Mikella Debina and her boyfriend decided to spend time on the beach, unaware that 52-year-old Duncan Kealoha Mahi was waiting to strike. He forced the girl to tie up and blindfold her partner before whisking her away. At some point, the pair ended up near the Kona airport, where they left Debina's clothing and cell phone. Officials later tracked the device to that location.
According to reports, Mahi assaulted Debina and then shackled her inside a yellow bus. The teen was able to convince her kidnapper to get her food at Cafe Pesto the following day. Bridge Hartman, an employee, told KHON2 that he initially thought they were father and daughter. She was also disguised which made her difficult to recognize. However, Mahi and Debina reportedly started fighting at one point. Hartman then remembered the Amber Alert, put two and two together, and realized he had to act.
The employee, along with restaurant patrons, reportedly managed to pull Debina from Mahi's custody and get her to safety. Police found the suspect shortly after he ran off.
Copyright 2022, USNewsBreak.com