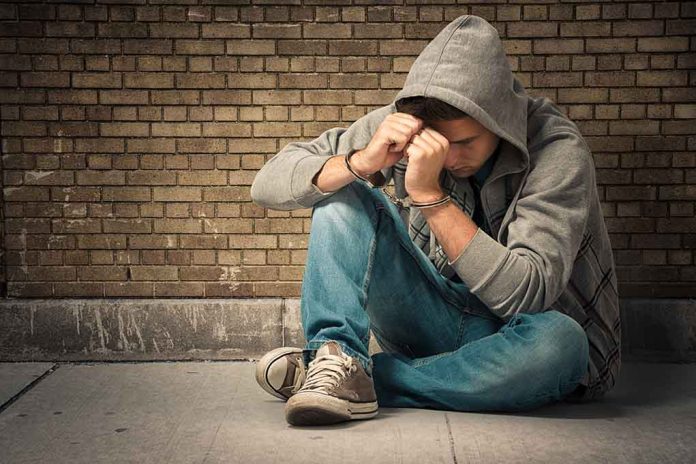 (USNewsBreak.com) – The illegal drug trade is hazardous for many different reasons. A total lack of regulation means substances often contain other cheaply-produced chemicals or drugs, which can result in overdose or even death. One dealer from California who sold a 12-year-old a cocktail of black market opiates is now facing murder charges for his alleged role in the tragic incident.
On January 25, the Santa Clara County District Attorney announced official charges against a 16-year-old drug dealer. The young man allegedly sold the 12-year-old girl an oxycodone pill contaminated with Fentanyl in November 2020.
Alleged teen drug dealer charged with murder after 12-year-old dies of fentanyl overdose https://t.co/1a297damZt pic.twitter.com/zlOPrF8kSm

— New York Post (@nypost) January 26, 2022
The young girl's friends captured a video of the girl using the fatal pill shortly before her passing. The pre-teen first crushed and then snorted it before falling asleep. She began to snore — a common sign of opiate overdose.
The girl's friends eventually brought her to a local hospital, where medical staff pronounced her dead. She became the youngest person to die of a drug overdose in the county in 2020.
The 16-year-old's arrest marks the second incident in which prosecutors charged a teen with murder due to a drug deal gone wrong. Law enforcement officials hope her death can serve as a cautionary tale for others, showing the deadly nature of the black market drugs.
According to the FDA, Fentanyl is 80-100 times more powerful than morphine, yet it is commonly found in pain pills sourced from the street. Its much stronger cousin, Carfentanil, is also frequently identified and may be up to 10,000 times more potent than morphine. There is no way to identify either substance without testing the drugs in a lab.
Copyright 2022, USNewsBreak.com