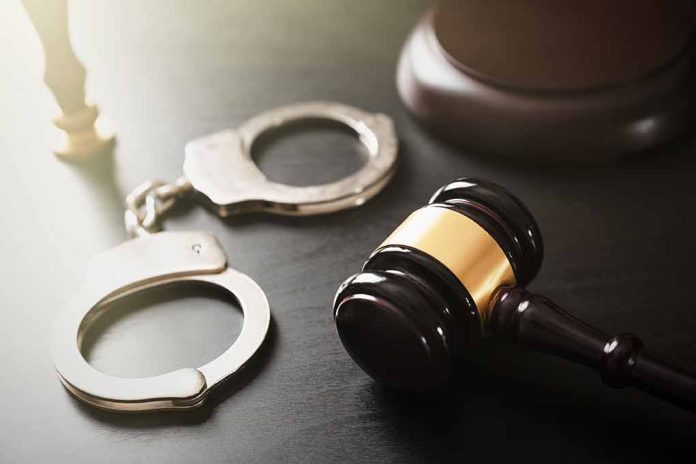 (USNewsBreak.com) – Since 9/11, the deadliest terrorist attack to happen on US soil, authorities have stepped up their efforts to identify and deter any future instances that may threaten national security. Over the past few decades, they've arrested numerous suspects who have had ties to terrorist organizations and the means to carry out threats. Law enforcement recently arrested a 17-year-old they claim has ties to al-Qaeda on suspicion of planning a terrorist attack.
On Friday, August 11, The District Attorney's office in Philadelphia issued a press release revealing that a heavily-armed SWAT team bore down on a home in the western part of the city, where they took the teenager into custody. Prosecutors charged him with several offenses, including recklessly endangering another person, possessing an instrument of crime, causing/risking catastrophe, arson, criminal conspiracy, weapons of mass destruction, and attempting the commission of criminal mischief. Though they didn't identify the boy, due to his age, they plan to try him as an adult.
A 17-year-old "aspiring terrorist" has been arrested after allegedly acquiring chemicals, taking steps to build a weapon, officials say. https://t.co/aGvLMiJxIS

— ABC News (@ABC) August 15, 2023
The charges stem from the teen's alleged aspirations to become a terrorist. Officials believe online groups radicalized him, and the young man was communicating with Katibat al Tawhid wal Jihad (KTJ), an al-Qaeda affiliate. Authorities accuse him of receiving and sending terroristic propaganda online. Additionally, Customs and Border Protection records show he received more than a dozen shipments of tactical and military gear delivered to his address. The teen was reportedly working on building bombs, and Fox News reported that FBI Special Agent in Charge Jacqueline Maguire revealed the teen purchased chemicals, wiring, tactical equipment, and devices used as detonators.
The FBI skirted around more specific questions, such as whether the suspect's parents were cooperating and how the teen became aligned with the terrorist organization in the first place.
Currently, the suspect faces only state charges, but District Attorney Larry Krasner says federal charges aren't off the table.
Copyright 2023, USNewsBreak.com