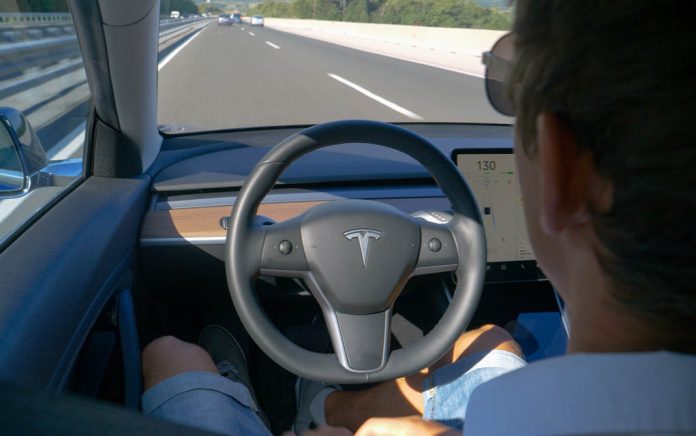 (USNewsBreak.com) – Technology has come a long way since the internet first became mainstream in the 1990s. Since then, it's safe to say there has been a big boom in the way things have developed, from cell phones to tablets and the computers available to us today. Technology has also come a long way in terms of vehicles, as computers are now commonplace in car engines. Several car manufacturers continue to push the boundaries when it comes to the available features, and one that has continually popped up in conversations is a self-driving model. While it seems like that may still be a long way off, a lobbying group is putting pressure on a New York senator to make them a reality sooner rather than later.
Lobbyists Pressure Schumer
On Monday, May 1, Adam Kovacevich, CEO of the Chamber of Progress, a tech lobbying group, wrote a letter to Senator Chuck Schumer (D-NY). In the correspondence, Kovacevich urges the senator to look closer at "AI-powered autonomous vehicles" and warns that the United States is at risk of falling behind China in its competitive edge. The CEO goes on to describe the prospective growth of self-driving cars, saying by 2030, the global market is predicted to reach earnings in excess of $320 billion.
Kovacevich insists that it's dire for the US to create a federal framework that implements "statutes and regulations critical to the safe deployment of autonomous vehicles (AV)." He points out that Transportation Secretary Pete Buttigieg has already addressed the issue, but Congress has yet to act.
In addition to developing such a framework, Kovacevich says it's critical that the legislation also addresses the number of caps holding manufacturers back from deploying AVs and to direct the National Highway Traffic Safety Administration to modernize the current safety standards in place to reflect the ever-changing technology.
Should the US fail to act, the lobbyist group CEO says that China is in a position to overtake the country as the global leader in technology.
Movement for AI Legislation
With the emergence of ChatGPT and similar AI technologies that can take prompts and create songs, articles, essays, and much more, lawmakers are calling for more legislation to help address not just national security concerns but also educational integrity.
Schumer introduced a framework that he invited his Republican counterparts to work on with him to craft federal standards that keep AI in check with transparency and accountability requirements. It hasn't moved much in Congress yet, but it's only a matter of time with the rapid pace by which technology is evolving.
Copyright 2023, USNewsBreak.com