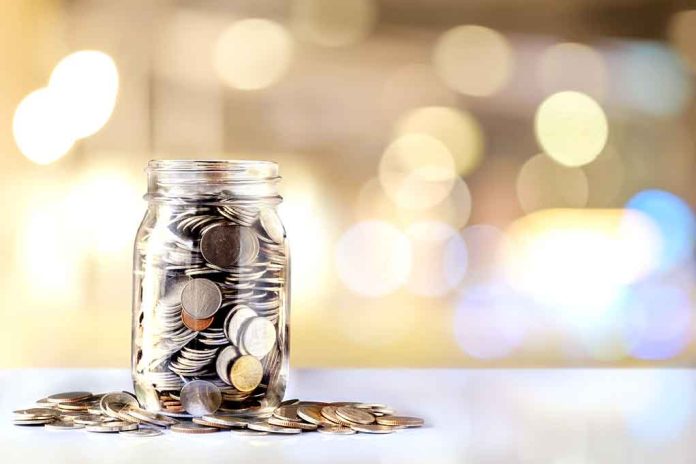 (USNewsBreak.com) – The holidays are a time for sharing with those less fortunate. One teacher in North Carolina found herself motivated to raise a large amount of money to help feed students when the giving spirit hit.
Turquoise LeJeune Parker, a teacher at Durham Public Schools, worked with attorney T. Greg Doucette and other volunteers to raise over $100,000 to buy food for more than 5,000 students for the holidays. Each child was able to take home 12 pounds of items to feed their families over the winter break.
North Carolina teacher raises over $100K to feed students over winter break https://t.co/ZWF6T8Bhpy

— Fox News (@FoxNews) December 21, 2021
The teacher created Mrs. Parker's Professors Foodraiser seven years ago when a parent asked for help finding groceries for her family over the holiday vacation. She realized that it was a widespread issue for those at Eastway Elementary School, where she worked at the time.
Her goal in 2015 was to get enough food to send a bag home with each of her 22 students. She began by contacting her friends and family for donations. The successful venture became an annual tradition, and continues to grow even now, in 2021.
Fox News reported that this year's results are the largest in the fundraiser's history. Mrs. Parker and Mr. Doucette used a donated 18-wheel truck from Lowe's to bring back food purchased at Costco. Lowe's also provided bags, employees to pack the vehicle, and a forklift. Once back at the school, volunteers packed bags that went into U-Hauls to go out to 12 different schools.
The teacher credits the venture's success to help from volunteers. In fact, she says it would be impossible to do all the work by herself, thanking the community for their help.
Copyright 2021, USNewsBreak.com