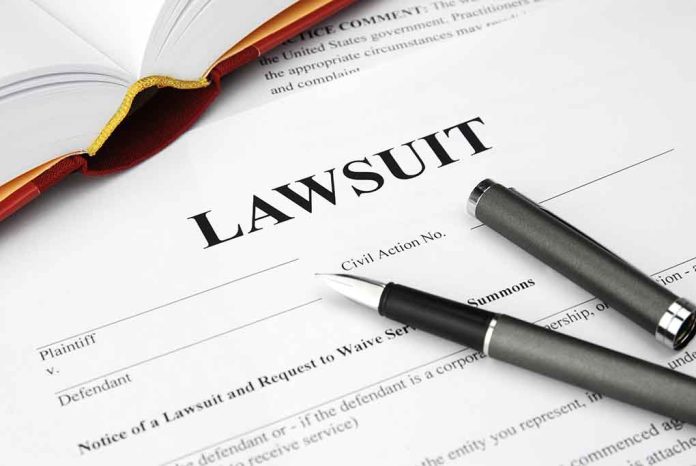 (USNewsBreak.com) – Teachers broach many subjects in the classroom in an effort to offer a well-rounded education. Some of these topics, however, may be sensitive for some students. An art teacher has found herself on the unemployment line after showing a picture of Muhammad in one of her classes. She's now suing the university for defamation and religious discrimination.
Last October, Dr. Erika Lopez Prater was teaching a class on Islamic art at Hamline University in St. Paul, Minnesota, when she displayed a picture of Muhammad. A Muslim student later complained to the school's administrators. In the Muslim faith, followers believe pictures of the Prophet are prohibited. After the student expressed her concerns, the university decided to terminate the instructor, saying her actions were Islamophobic. Two months later, she filed a lawsuit against the institution.
NEW: Professor Erika Lopez Prater Sues Hamline University for Religious Discrimination and Defamation @MPRnews pic.twitter.com/SX0xb963eQ

— Nina Moini (@ninamoini) January 17, 2023
According to the filing, Dr. Lopez Prater reportedly warned students prior to displaying the image, and it was listed as part of the course syllabus. The case also noted she was willing to work with students who expressed discomfort. The instructor confirmed this statement in a January 8 interview with The New York Times. An Islamic art historian came to her defense in an essay, stating there are many pictures of Muhammad shown in art history classes, and the presentation is different from individuals who show the image to offend.
Her attorney, David Redden, released a statement about the school's comments, according to The New York Times, saying the label of "Islamophobic" would hurt her career in the long run. She is seeking damages "well in excess of $350,000" due to loss of salary and for suffering "significant emotional distress," a result of her "mistreatment by Hamline," per Fox News.
The university later walked back its use of the label "Islamophobic" in a statement, saying, "Like all organizations, sometimes we misstep." It continued further, acknowledging that its use of the term was "flawed."
What do you think? Is it fair for Prater to sue? Pop us an email with your thoughts?
Copyright 2023, USNewsBreak.com