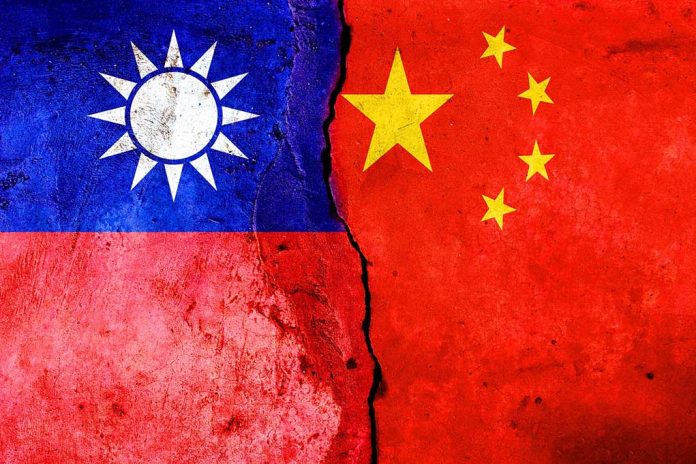 (USNewsBreak.com) – China's need to reclaim control and ownership over Taiwan continues to heat up. The communist nation's repeated incursions under the guise of "military drills" have many leaders saying enough is enough.
Taiwan's defense ministry issued a warning to China on October 13, letting its leaders know they plan to take measures against them if they continue to get too close. Officials from Beijing defended the military's actions, claiming they were trying to maintain peace.
Taiwan says don't get too close as China defends military drills https://t.co/OTaqdkBsaH pic.twitter.com/WiaErQT1T3

— Reuters World (@ReutersWorld) October 13, 2021
China spent four days in a row flying into the island nation's air defense zone. Officials in the small country felt the repeated incursions amounted to intimidation and harassment.
The situation remains conflict-free for the moment, but Taiwan seems ready to fight back against the long arm of the Chinese government at any time. Taiwanese leaders have serious concerns about China's insistence on controlling the region's waterways. That issue is rapidly coming to the forefront as both nations increase military power.
Still, China blames the US and the Democratic Progressive Party in Taiwan for inflating the seriousness of the situation. A Taiwan Affairs Office spokesperson dismisses the notion that the incursions are any kind of violation, insisting they are simple drills. The unnamed individual says any real accusations of military threat are hyperbole.
Copyright 2021, USNewsBreak.com