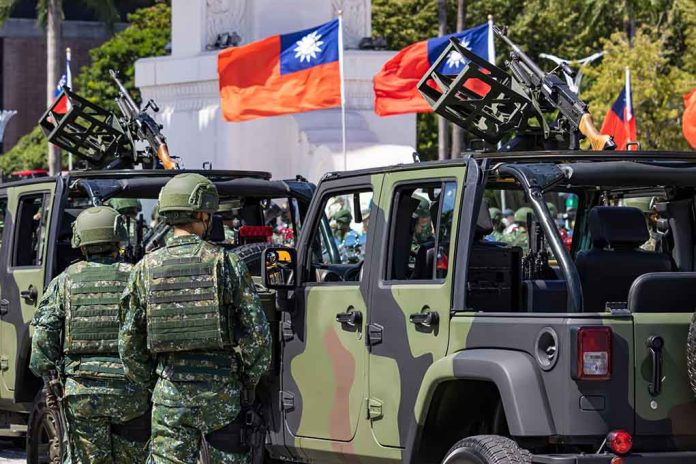 (USNewsBreak.com) – The relationship between China and Taiwan continues to devolve. China claims ownership over the island nation, while it insists on freedom and independence. An escalation in aggression, including Taiwan's recent military drill launch, could worsen the ongoing diplomatic crisis.
On January 5, Taiwan flew air force jets in war drills set up to practice interception of Chinese planes. The operation began with a simulation that involved a series of alarms and a rush to man aircraft in response to a mock attack. Taiwan's military used F016 fighters during the three-day test, showing it is on alert and ready to face China should it decide to make a move.
Taiwan conducts military drills to intercept Chinese warplanes https://t.co/f6vP3VG3Vl pic.twitter.com/4fNiNKcN02

— New York Post (@nypost) January 5, 2022
China has consistently flown military aircraft over the island in repeated shows of force. This has prompted Taiwan to prepare itself in case a conflict arises. Meanwhile, Chinese leaders continue to resist the island nation's attempts at self-governance, and their refusal to commit to not invading the region only adds to the stress.
Taiwan's President Tsai Ing-wen does not want to go to war with the mainland. In a New Year's Eve speech, she said that the use of military aircraft is not the answer and warned about the risks of "military adventurism." China responded with a threat warning action against the smaller country if it stepped out of line.
Copyright 2022, USNewsBreak.com