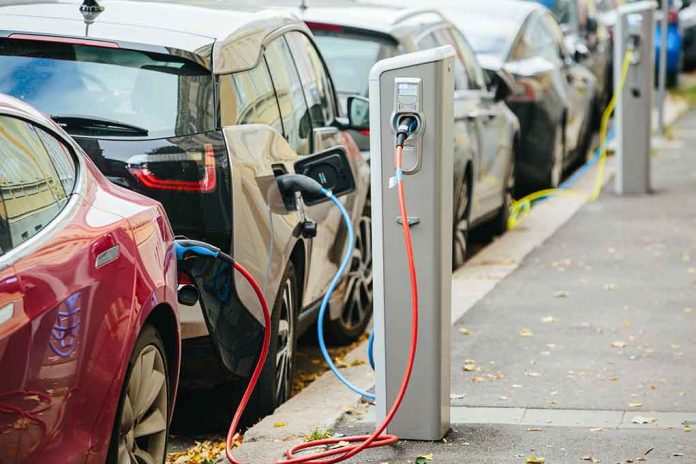 (USNewsBreak.com) – Much of Europe is facing a potential energy crisis this winter due largely to the war in Ukraine and the crippling sanctions the West placed on Russia. Switzerland is among the nations with concerns, and it's considering placing restrictions on energy use should the shortage become dire. Unfortunately for some Swiss drivers, the effects could take many electric vehicles (EVs) off the roads.
Most of Switzerland's energy comes from its hydroelectric power stations. During the summer months, it's in abundance — so much so, the country actually exports much of it. In the cooler months, however, the weather is drier. As the water levels drop, the stations see significant declines in output, and the nation must import energy to sustain the winter season.
With shortages looming, it's not as easy for Switzerland to make up for its needs. To combat the problem, The Telegraph reported that the country's emergency response has drafted a two-tiered plan that's under consideration. First, the government would mandate businesses to heat their buildings at no more than 68 degrees Fahrenheit. This number would drop to about 66 degrees if the problem escalates to the next level. However, it's not until crisis management reaches the third level that EVs would be impacted.
Switzerland could ban electric vehicle use during energy crisis: reportshttps://t.co/BCYMbHrWsY

— FOX Business (@FoxBusiness) December 5, 2022
The country isn't planning to ban the use of EVs outright. Instead, if the plan is implemented, officials will ask drivers to cut out recreational travel and use their vehicles for only necessary trips. The effort would save on energy from charging ports.
In the worst-case scenario, Switzerland might ban all concerts and sporting events, also mandating the closure of all nonessential businesses.
At this point, the plan is only a draft and it's unknown whether or not these measures will be implemented. However, the Hybrid and Electric Vehicle Technology Collaboration Programme reported a significant upward trend in the registration of electric vehicles from 2018 to 2021. If the plan goes into effect, it may well impact thousands of citizens.
Copyright 2022, USNewsBreak.com