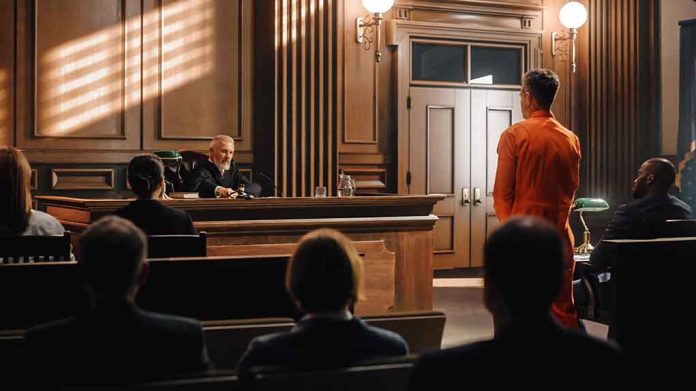 (USNewsBreak.com) – In 1988, Pan Am Flight 103, a passenger plane, was flying over Lockerbie, Scotland, when it blew up, killing all 259 people onboard. Another 11 people on the ground also perished. It turns out there was a bomb hidden in the cargo area, inside a cassette player. Two people, Al Amin Khalifa Fhimah and Abdelbaset al-Megrahi, both Libyans, were indicted on several counts. Megrahi was the only one found guilty, and investigators continued to look for co-conspirators. In 2020, the US filed charges against Abu Agila Mohammad Masud, a Libyan accused of making the bomb that was planted on the flight.
In December 2022, the Department of Justice announced it had Masud in custody, and he was formally indicted. He recently appeared in federal court and pleaded not guilty to three counts, a single charge of destruction of a vehicle used in foreign commerce by means of an explosive resulting in death and two charges of destruction of an aircraft resulting in death.
The man accused of being one of the masterminds behind the 1988 bombing of a passenger plane over Lockerbie, Scotland, that killed 190 Americans pleaded not guilty to three charges in federal court. https://t.co/WKq1MF1CS0

— CBS Evening News (@CBSEveningNews) February 8, 2023
The Lockerbie bombing took place on December 21, 1988. It was said to be an attack on the US because 190 Americans were on the plane. Pan Am Flight 103 was flying from London to New York when it exploded at 31,000 feet in the air just 38 minutes into the flight.
Investigators believe the bombing was in retaliation for one of two incidents: the air strikes the US had carried out against Libya in 1986, which resulted in the death of Moammar Gadhafi's daughter, or the US mistakenly shooting down an Iran Air flight in 1988, killing 290 people. Gadhafi later claimed responsibility for the attacks and settled with the victims' families, agreeing to pay each $8 million in restitution.
CBS News reported that US prosecutors allege Masud was an explosives expert for Libya and was directed by the country's officials to create the bomb. If convicted, he faces life in prison. He will appear at a detention hearing this month.
Copyright 2023, USNewsBreak.com