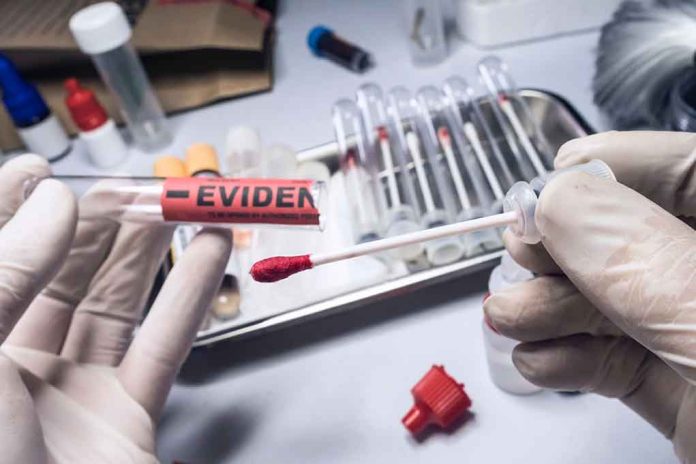 (USNewsBreak.com) – Law enforcement does its best to track down killers before they either get away or have the time to commit more crimes. However, sometimes there's very little evidence to go on, or the body is discovered too late, and the trail disappears. These cases don't just vanish, though. They're classified as cold cases and put away to revisit at a later date. Such was the case with a Georgia murder that happened more than 30 years ago, but authorities have now identified and arrested a suspect.
On November 21, 1989, deer hunters discovered the body of 23-year-old Mary Louicile Willfong. An autopsy revealed that she was strangled to death and had been sexually assaulted. While authorities did their due diligence, following several tips and collecting DNA from multiple suspects, they were never able to tie anyone to the sample recovered from Willfong's body. The case eventually went cold.
Then, in 2019, 30 years after Willfong's death, Georgia authorities re-opened her case. Investigator Marc Mansfield took the evidence to Miami, Florida, and the DNA was sent to a high-tech lab that used new technology to perform a genealogy trace. The results led them to Indiana, to 59-year-old Larry Padgett's doorstep. Mansfield then reached out to the FBI's Atlanta branch, and the bureau agreed to assist in the case.
Deer hunters found Mary Willfong dead in Georgia over 3 decades ago. DNA has led to an arrest in Indiana. https://t.co/A8dblhhU5H

— Latest News (@Latest_news4_U) March 9, 2023
On March 1, Sergeant Kemeyan Colvard and Investigator Marc Mansfield took Padgett into custody. The Monroe County Sheriff's Office in Georgia posted about the arrest on its Facebook page. The department also noted that it was able to collect more evidence linking the suspect to the crime.
On March 3, Padgett was transferred from Indiana to Georgia, where he's being held on murder charges. There was no bond set due to the nature of the crime, and sources haven't stated whether or not the suspect has secured an attorney.
Copyright 2023, USNewsBreak.com