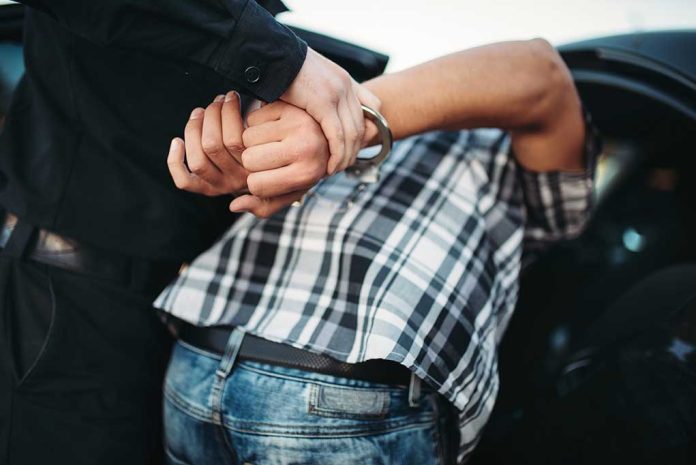 (USNewsBreak.com) – A man entered the district office of Virginia Rep. Gerry Connolly (D) on Monday, May 15, wielding a metal baseball bat. Upon learning the representative wasn't there, the suspect, Xuan-Kha Tran Pham, turned on two staffers, sending both briefly to the hospital. Police responded within minutes, quickly arresting their suspect.
Police are currently on scene at 10680 Main Street #140, the office of Congressman Gerry Connolly, investigating the assault of two staff members. The victims are being treated for non-life-threatening injuries. The suspect is in police custody. pic.twitter.com/y5R60MxdV2

— Fairfax City Police (@FairfaxCityPD) May 15, 2023
Pham reportedly struck an outreach director on the head and hit an intern — on her first day working in the office — in the side. Neither victim suffered any serious injuries, and both were released from the hospital shortly after receiving treatment. The 49-year-old suspect is being held without bail. He faces charges of malicious wounding and aggravated malicious wounding.
The Associated Press reported that Pham allegedly targeted Connolly for the assault, but no one can say for sure what motivated him to launch the attack. The lawmaker didn't feel the act had political motivations, suggesting instead, "it is possible that the sort of toxic political environment we all live in… set [the suspect] off." He added that lawmakers needed to be especially careful about their words these days to avoid accidentally saying anything that could trigger a similar attack.
The Washington Post reported that Pham suffers from schizophrenia, adding that the man's father had been struggling to find him appropriate care. The suspect has a history of bizarre behavior, reportedly blaming the CIA for his long-standing disability and threatening to harm others in previous incidents. Police believe Pham attacked a car earlier that day in an unrelated incident, hitting the windshield before fleeing.
— Rep. Gerry Connolly (@GerryConnolly) May 15, 2023
Connolly posted a public statement on his Twitter account shortly after the incident. He thanked first responders and condemned the attacks as "unconscionable and devastating." The Daily Caller noted that the lawmaker, who began his work in public office as a Senate staffer, now represents the majority of Fairfax County. The Virginia representative is currently serving his eighth term.
Copyright 2023, USNewsBreak.com