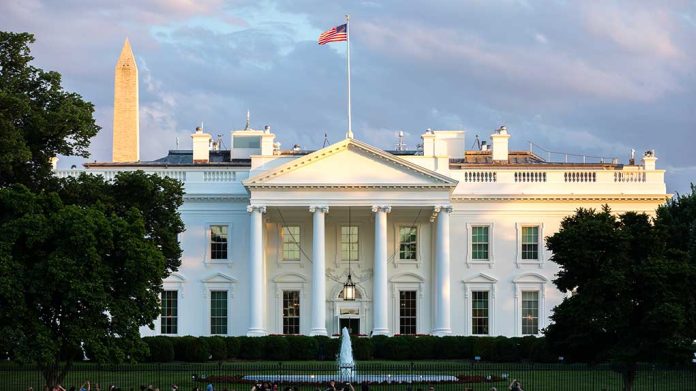 (USNewsBreak.com) – Susan Rice, who heads up the White House Domestic Policy Council, has a long, storied history in the US government. She has served in the administrations of former Presidents Bill Clinton, Barack Obama — and now, President Joe Biden. During her tenure, she has been instrumental in developing both foreign and domestic policy. Now, she's stepping away from her post.
On April 24, the White House announced that Rice would be resigning as of May 26. In a statement, Biden thanked her "for her service, her counsel and her friendship," saying he would miss her.
Susan Rice is resigning as @POTUS Domestic Policy Advisor. Rice had "broad sway" on the administration's approach to a number of things including immigration. https://t.co/UTm5yl0cFT via @NewsNation pic.twitter.com/RqeM0dNXTq

— Ali Bradley (@AliBradleyTV) April 24, 2023
When Rice joined the Clinton Administration, she first worked on the National Security Council before working her way up to becoming special assistant to the president in 1995. That same year, she became senior director for African affairs. At the recommendation of then-Secretary of State Madeleine Albright, Rice became the assistant secretary for African Affairs until 2001, when she went to work for the Brookings Institute.
Rice didn't stay away from politics for long, though. In 2008, when then-candidate Barack Obama was running for president, she served as his campaign's senior foreign policy adviser. After he took office, she assumed the role of US Ambassador to the United Nations, a position she held until 2013, when she became a national security adviser. During this time, she worked very closely with then-Vice President Biden. She left the public sector again for a few years, joining Netflix's board of directors, until 2020, when she was floated as a possible candidate for vice president alongside Joe Biden.
Biden acknowledges Rice being "synonymous with foreign policy," which made it quite a surprise when he appointed her as his domestic policy adviser. However, he credits her experience and determination with helping the administration to achieve multiple efforts during the last two years. He also noted that she made history by being the first person in the government to serve as both domestic policy adviser and national security adviser to the president.
There has been no official declaration as to who will replace Rice, though rumors say the White House staff secretary Neera Tanden is a strong candidate for the position.
Copyright 2023, USNewsBreak.com