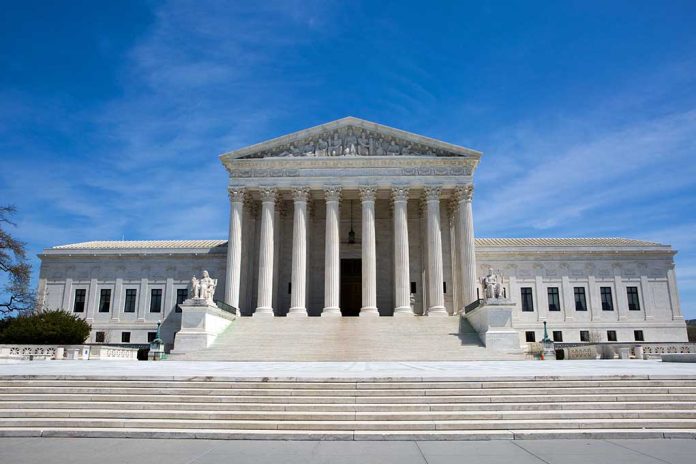 New Supreme Court Term Commences
(USNewsBreak.com) – The US Supreme Court returned to work on October 3 to begin a new term. Starting some hard-hitting cases on the docket, the High Court has shaped up to be an interesting introduction to the job for Justice Ketanji Brown Jackson. The last term saw huge decisions, such as Dobbs v. Jackson Women's Health Organization, which handed the right to legislate abortion back to the states, but the new session could also make its fair share of waves. Here are a few of the notable cases the Supreme Court is addressing this term.
The Environmental Protection Agency's Scope Under the Clean Water Act
The first case the court heard oral arguments for was Sackett v. Environmental Protection Agency. The matter had already come before the justices in the 2011/2012 term.
The Environmental Protection Agency (EPA) told Michael and Chantell Sackett they could not build on property they owned because it was wetlands, which have protection under the Clean Water Act (CWA). The first time the couple took the matter before the justices, the Sacketts won and were able to take their arguments to a lower court to seek a reversal of the EPA's ruling.
But the couple has not had any luck in the lower courts, which brings them back. The current case will examine whether the CWA covers wetlands and define how much power the EPA has under the act.
Voting Fairness and Redistricting
Another case looks at redistricting in Alabama. In Merrill v. Milligan, the plaintiff claims newly defined districts limit minorities' voting rights by putting the majority of black voters into one district. The court will decide if this change violates the Voting Rights Act by discriminating based on race.
Affirmative Action Under Fire
Two cases before the court question whether affirmative action could do more harm than good. Students for Fair Admissions v. University of North Carolina and Students for Fair Admissions v. President and Fellows of Harvard College address the idea that affirmative action violates the Civil Rights Act.
The plaintiff claims the use of race is unfair, particularly to Asian students, and seeks to prevent colleges from using race in making admissions decisions.
Businesses' Right to Refuse Service
In 303 Creative LLC v. Elenis, Lorie Smith, the owner of a wedding design business, is challenging federal anti-discrimination law. Smith wants the ability to refuse to serve same-sex couples because of religious objections.
The court will not hear the case based on religious rights. Instead, it will only consider arguments that the law violates the plaintiff's freedom of speech.
The current term lasts until April, and the justices will hear up to 80 cases. They will also decide whether to take on other matters for the next period. The highest court in the land has a sacred duty to issue rulings that help shape the country both now and in the future.
Copyright 2022, USNewsBreak.com