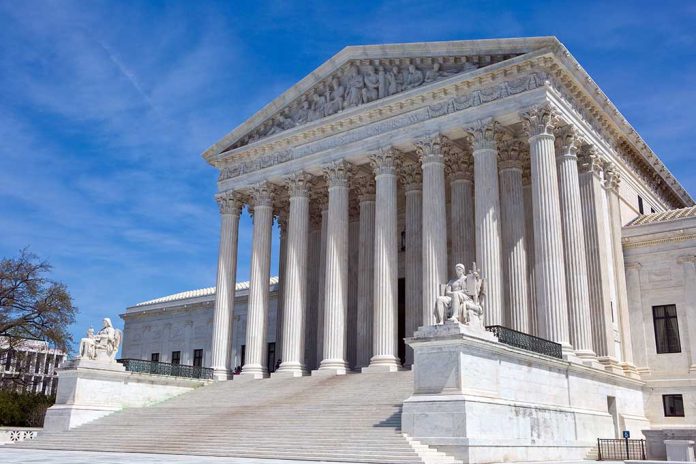 (USNewsBreak.com) – The debate around gun rights is one of the most contentious in the United States. Democrats keep trying to enact stricter control laws, while Republicans want to keep the Left from what they feel is infringing on Second Amendment rights. There's currently a battle waging in New York that could have nationwide implications.
The Supreme Court (SCOTUS) struck down a restrictive measure in its New York Rifle & Pistol Association Inc v. Bruen decision in June. The proposed law would've made it necessary for people to prove they needed a reason for public concealed carry. In response, New York Governor Kathy Hochul (D) signed a law that prohibited guns in "sensitive" places, which include schools, churches, and courts.
New York Gov. Kathy Hochul signed the law after a Supreme Court ruling in June made it far easier for many Americans to carry handguns in public.

— USA TODAY Politics (@usatodayDC) January 11, 2023
Second Amendment advocates immediately challenged the law in court. In October, Judge Glenn Suddaby of the US District Court handed them a win, striking down the necessity that gun applicants should be of "good moral character" and refrain from bringing their weapons in sensitive places. However, it was short-lived. In December, the US Court of Appeals for the 2nd Circuit reversed this decision, so the law remains in effect.
In the meantime, while it was winding its way through the legal system, the petitioners asked the SCOTUS to issue an injunction. The court denied the request without comment. Justice Samuel Alito chimed in on the matter in a statement and said the denial is not a reflection of the "merits" of the case. He said it simply needs to work its way through the lower federal courts. The judge added that the petitioners can seek relief again in the future if the appeals court doesn't address the matter quickly or to their satisfaction.
Should the SCOTUS rule that New York's law is unconstitutional, it could affect other states as well. Several have either passed similar legislation or plan to. New Jersey is going through a similar battle at the moment, as the provision barring guns in sensitive places has been blocked by a federal judge.
Copyright 2023, USNewsBreak.com