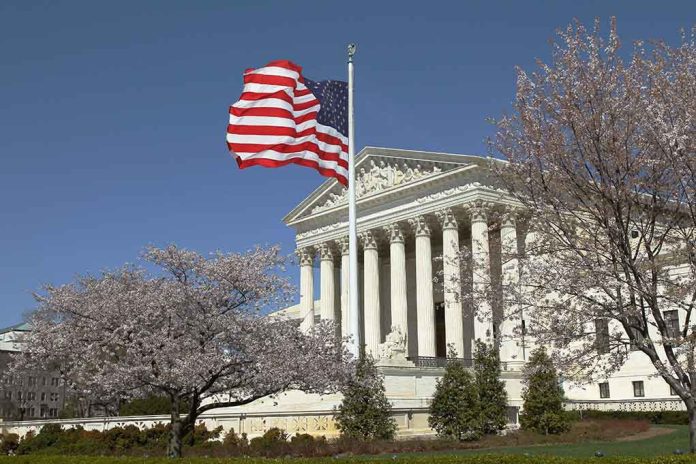 Supreme Court Says NO – Strikes Down Religious Exemption Appeal
(USNewsBreak.com) – On May 23, the US Supreme Court decided not to hear case order 21-1003, "FF et al. v. New York." The plaintiffs were asking the judges to reverse a lower court's decision upholding a state law rejecting religious exemptions for school vaccination requirements. Due to the Supreme Court's decision, the plaintiffs have no other options in court to repeal the law.
The US #SupremeCourt rejected an appeal from #Parents who sought to challenge #NewYork lawmakers' decision that eliminated religious exemptions to vaccine requirements for schoolchildren. https://t.co/DNXPxu1jw6

— The Epoch Times (@EpochTimes) May 24, 2022
The law went into effect in 2019 and changed previous guidelines that parents could use a personal belief exemption to avoid school-required vaccinations. The signing of the law occurred after New York schools had an outbreak of measles.
A group of families came together to file a lawsuit, stating the new legislation violated their religious rights under the First Amendment. They also stated it was in opposition to the Equal Protection clause. The families said they now had to go against their religious beliefs and vaccinate their children or remove their adolescents from school and teach them at home.
The parents also alleged "hostility toward religion" motivated lawmakers to draft the measure and pass the legislation. They accused leaders of mocking religious beliefs opposing vaccinations.
The group lost their previous attempt to stop the law when Acting Albany County Supreme Court Justice Denise Hartman decided the measure was in place to protect the public against infectious diseases. The Appellate Division of the Supreme Court of New York's Third Department agreed upon appeal.
Copyright 2022, USNewsBreak.com