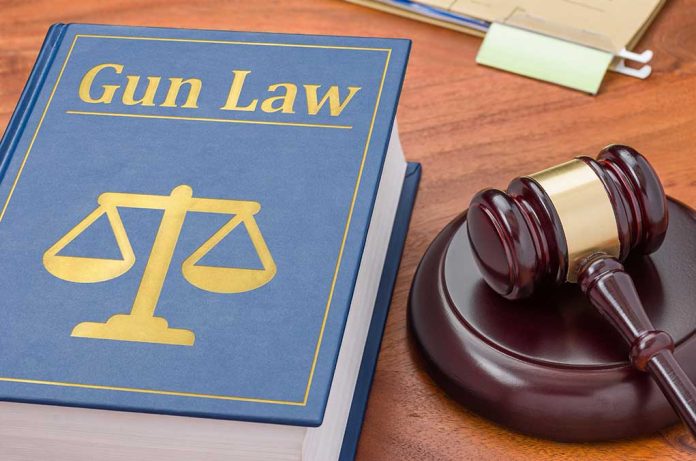 (USNewsBreak.com) – The debate around Second Amendment rights is one of the hot-button issues in the US, especially in light of the increasing number of mass shootings throughout the country. Many Democratic lawmakers have tried to pass stricter gun control measures to little avail. Meanwhile, the Supreme Court has just rejected a bid to block a controversial law.
In January, Illinois passed a state-wide ban on some semiautomatic weapons, which extends to AR-15 and AK-47 models. It also prohibited the sale of magazines that hold more than 10 or 15 rounds, depending on the weapon type. This legislation was passed in response to the Independence Day shooting in Chicago's Highland Park, which killed seven people.
In response to the ban, the National Association for Gun Rights (NAGR), along with a firearms retailer, filed an application for an emergency injunction. The Supreme Court denied it, giving the case a chance to work its way through the lower courts. None of the justices dissented. Last month, the Seventh Circuit Court of Appeals also rejected a bid for an injunction made by the same plaintiffs.
Illinois is on its own https://t.co/j7ahRscaou

— Daily Caller (@DailyCaller) May 18, 2023
The NAGR released a press release following the High Court's decision. Hannah Hill, the executive director of the National Foundation for Gun Rights, acknowledged that the SCOTUS' ruling isn't based "on the merits of the case itself" but rather would have only granted a temporary stay. The statement also says the Supreme Court will have the case before it soon enough, and then it will have to "enforce [its] Bruen precedent."
Illinois Governor J. B. Pritzker (D), on the other hand, was pleased with the decision. According to Reuters, he said he "remain[s] confident that the assault weapons ban will be upheld."
The current law makes an exception for current semiautomatic weapons owners. They have to register their guns by January 1, 2024, with the state police.
Copyright 2023, USNewsBreak.com