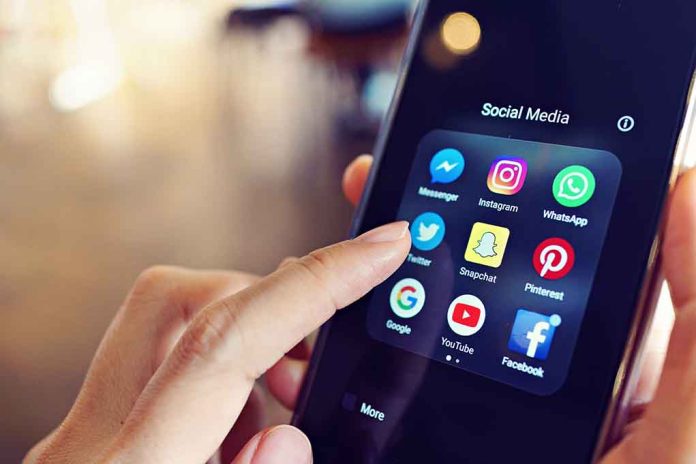 Justice Samuel Alito(USNewsBreak.com) – For years, there have been debates surrounding Section 230 of the Communications Decency Act. Many have argued that it shields companies from liability over the effects of harmful content, and there should be more restrictions. Others say tightening it up could have a negative impact on freedom of expression.
This section of Title 47 regularly arises when there's a debate centering on terrorism and related content where organizations are seemingly using social media platforms to recruit and expand their activities. Two separate ISIS attacks have sparked lawsuits that have made it all the way to the highest court in the land, both of which seek to hold Big Tech accountable.
Gonzalez v. Google
The case of Gonzalez v. Google recently came before the Supreme Court, which heard arguments from both sides on Tuesday, February 21. In 2015, Nohemi Gonzalez, a student at Cal State University-Long Beach, was involved in a horrific terrorist attack while studying abroad. She was one of 130 people who lost their lives in a series of coordinated attacks in Paris. In turn, her family sued Google's parent company, Alphabet, for allowing YouTube to host content posted by ISIS terrorists. After it was thrown out by a lower court, the plaintiffs appealed to the Supreme Court.
It wasn't smooth sailing for either party, though, as the hearing left the Justices on both sides of the aisle looking frustrated. Justices Ketanji Brown Jackson and Clarence Thomas both appeared to be confused and asked the plaintiff's attorney, Eric Schnapper, to clarify why Section 230 protections shouldn't apply to Google. Similarly, Justices Elena Kagan and Jackson called out Google's attorney Lisa Blatt for contradictory statements.
Twitter v. Taamneh
Another case before the Supreme Court is Twitter v. Taamneh, which involves the family of a man who perished in a 2017 attack on the Turkish nightclub, Reina. They are trying to pin the attack on social media companies for reportedly — through posted content on the platforms — assisting in the growth of ISIS, the terrorist group that claimed responsibility for the event.
Justices in this case, including Amy Coney Barrett, were skeptical of the facts presented, insinuating that the case lacked the evidence needed to convince them the platforms held any blame. She said activities such as "general recruitment or radicalizing people" isn't enough — there needs to be more proof, according to the Associated Press.
The difference between the two above cases is that Justices like Justice Samuel Alito seem to suggest that in Twitter v. Taamneh, blaming social media platforms for the spreading of harmful content created by individual users may be akin to people blaming telephone companies for people using phones to speak and coordinate crimes. On the other hand, Gonzalez v. Google doesn't appear to be such a straightforward case.
The Supreme Court should hand down its decisions by the end of June.
Copyright 2023, USNewsBreak.com