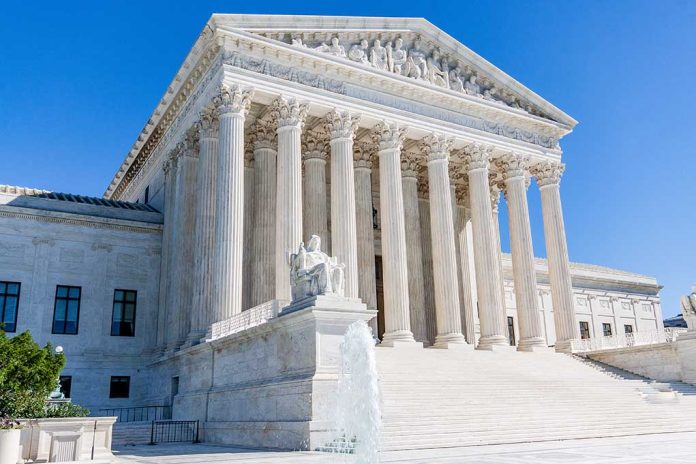 (USNewsBreak.com) – The United States imports a variety of materials from other countries at a lower cost than domestically produced goods. In 2018, the Trump Administration enacted a trade tariff on steel imports, which led several companies in the industry to file lawsuits. When President Joe Biden took office, he largely left these tariffs in place, making his administration the defendant in the ongoing litigation. The case made its way to the Supreme Court, where judges recently dismissed an industry challenge.
In 2017, Wilbur Ross, the commerce secretary at the time, was tasked with determining whether steel imports were hurting the US economy. His investigation and the subsequent report revealed that they did, indeed, threaten to "impair the national security," according to The Epoch Times. Using this information, former President Donald Trump, citing Section 232 of the Trade Act of 1962, enacted a 25% tariff on imported steel. This raised the price companies had to pay — the cost for the materials, then 25% of that cost as taxes to the government. The move was aimed at reducing competition with domestic steel producers in a bid to support American companies over their foreign counterparts.
As expected, several companies balked at the decision and took the issue to court. The steel companies were trying to argue that the tariffs violated the Administrative Procedure Act, calling the move "arbitrary and capricious."
Last year, the Supreme Court dismissed a petition in Transpacific Steel LLC v. United States, which challenged a tariff on Turkish steel imports. Then, on December 13, the petitioners in USP Holdings Inc. v. United States filed a writ of certiorari, a petition to the Supreme Court to have a lower court send up the case for consideration. On March 27, the SCOTUS denied the petition.
The #SupremeCourt decided not to take up an industry challenge to steel import tariffs that then-President Trump launched in 2018 on US national security grounds.

President Biden has left the tariffs largely intact. https://t.co/CwkLPb0cp9

— The Epoch Times (@EpochTimes) March 27, 2023
The court's action leaves Trump-era tariffs on steel firmly in place. The Justice Department had no comment on the matter.
Copyright 2023, USNewsBreak.com