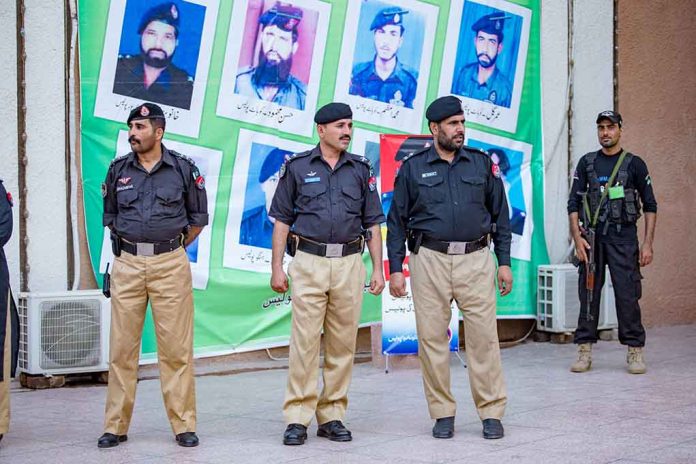 Former Pakistan Leader Shot, Reports Say
(USNewsBreak.com) – Former Prime Minister Imran Khan was allegedly the target of an attack on November 3 as he gathered with supporters on his anti-government march. He was reportedly in Gujranwala when a man opened fire, striking Khan, killing another person, and injuring nine others. Officials arrested the suspect, who admitted the former PM was his intended victim.
Pakistan's ex-PM Imran Khan wounded in shooting at protest https://t.co/s04y4S2r8w

— AR Democrat-Gazette (@ArkansasOnline) November 3, 2022
Khan is the founder and leader of the Pakistan Tehreek-e-Insaf (PTI) political party. A no-confidence vote in April pushed him out of office and began his campaign against the current leaders. According to The Associated Press, he claims his removal from office was a conspiracy by the United States and new Prime Minister Shahbaz Sharif, but both parties have denied any wrongdoing.
Prime Minister Sharif spoke out against the attack, saying there is no room for violence in Pakistan's politics. He also ordered an immediate investigation and offered prayers for the victims. International Business Times reported that Khan claimed during recovery the day after the attack that Sharif was part of a plan to kill him alongside an army commander and Interior Minister Rana Sanaullah.
Reports said Khan's injuries were to his leg.
The campaign the former PM was leading aimed to make it to the capital in Islamabad by November 4, but the incident has pushed back the plan. The goal of the demonstration was to push the government to move up the date of elections, but officials have held steady that voting will not occur before the scheduled date in 2023, according to AP. Per Reuters, Khan says he plans to continue the march once he recovers.
Copyright 2022, USNewsBreak.com