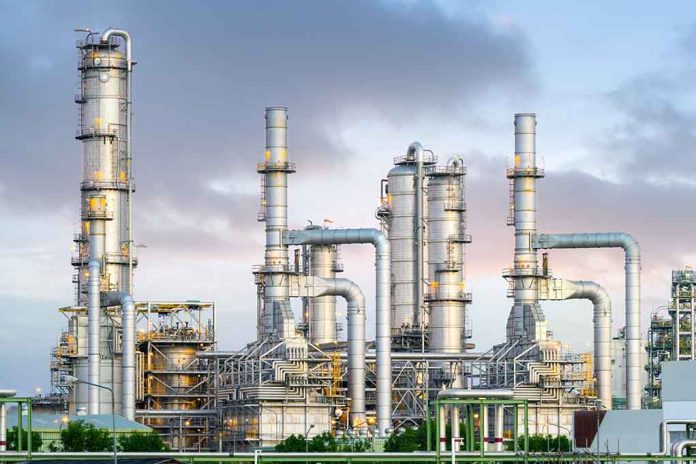 Researchers Estimate "Forever Chemicals" Are Present at Over 57,000 Locations
(USNewsBreak.com) – A study in the Environmental Science & Technology Letters revealed a concern that often flies under the radar. Contamination from per- and polyfluoroalkyl substances (PFAS) is believed to be a serious health risk for people and animals. But the lack of research means little is occurring to help protect the public or stop the pollution. According to a new study, 57,000 locations could be contaminated with these chemicals.
Scientists say "forever chemicals" may be contaminating 57,000 US sites https://t.co/CW7TfpRnZs pic.twitter.com/Kl8B6FsxzK

— The Hill (@thehill) October 12, 2022
PFAs, also known as "forever chemicals," are chemicals that remain long-term because of slow breakdown. They can get into the bloodstream, and scientists have linked them to some health issues, including cancer. PFAS are present in the air, soil, and water, which means broad exposure for living beings. Businesses and industries use these chemicals in a wide range of products. However, one of the co-authors of the latest study, Kimberly Garrett, noted in a press release that it is expensive and difficult to test PFAs. According to The Hill, she said researchers have created a "standardized methodology" to help determine where "monitoring, regulation, and remediation" are needed.
The study maintained that without significant reporting, testing, and cataloging of PFAS contamination, the next best thing is to presume these chemicals are present in specific areas, giving at least a starting point where officials can begin to reduce their impact.
Researchers discovered 49,145 industrial facilities capable of causing this type of pollution. Notably, PFAs are believed to be present in places like car washes, restaurants, and convenience stores. Other areas with PFAs present include some airports, wastewater treatment facilities, and military bases. All in all, the study estimated that at least 57,412 locations are contaminated. Co-author Phil Brown explained in a statement that the results are likely a significant understatement of the actual number of sites containing these harmful chemicals.
Do you think researchers should be investing more time and funds into PFAs?
Copyright 2022, USNewsBreak.com