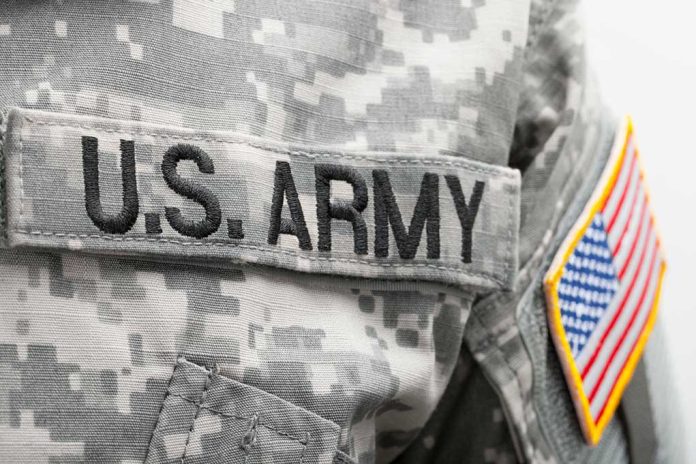 (USNewsBreak.com) – In the past, in order to join the Army, one had to demonstrate physical fitness. The armed forces relaxed those guidelines over time, and now it seems the decision is may be having a detrimental effect on the military's spending.
A study published in the Progress in Cardiovascular Diseases journal takes a deeper look at injuries in the Army that correlate to poor fitness. Thirty-four percent of those who attended basic training in 2017 suffered from some form of musculoskeletal injury. As a result, the military had to pay for medical care, which can add up quickly when you take into account that more than 33,000 soldiers needed treatment.
Army recruits are in worse shape than ever, a new study shows — and the military is spending millions as a result. https://t.co/NGt9Y60kGQ

— NEWSMAX (@NEWSMAX) April 5, 2023
According to Military Times, the total cost of treating the service members hit nearly $15 million. Almost half of this cost — $7.16 million — is allocated to recruits from 10 states, mostly those in the south, including Alabama, Florida, the Carolinas, Tennessee, Mississippi, Georgia, and Louisiana.
To come up with the results, researchers evaluated the demographics of the 2017 Army recruits roster. They broke the data down by a person's height and weight, training dates, and zip codes. Those demographics were then weighted against information gathered from the Military Health System Data Repository. From there, researchers were able to determine which recruits experienced at least one musculoskeletal injury and the cost of treatment allocated to each one.
The study suggested that increasing physical activity and fitness levels were critical to improving overall military readiness, which is important to national security. However, if recent developments are any indication, the Army is doing the exact opposite. In March 2022, following a three-year review, it reduced standards for certain categories, including women, who were the majority of the cases cited above, and older recruits. In October, the testing was called into question again as these two groups performed poorly in some of the standard exercises.
Copyright 2023, USNewsBreak.com